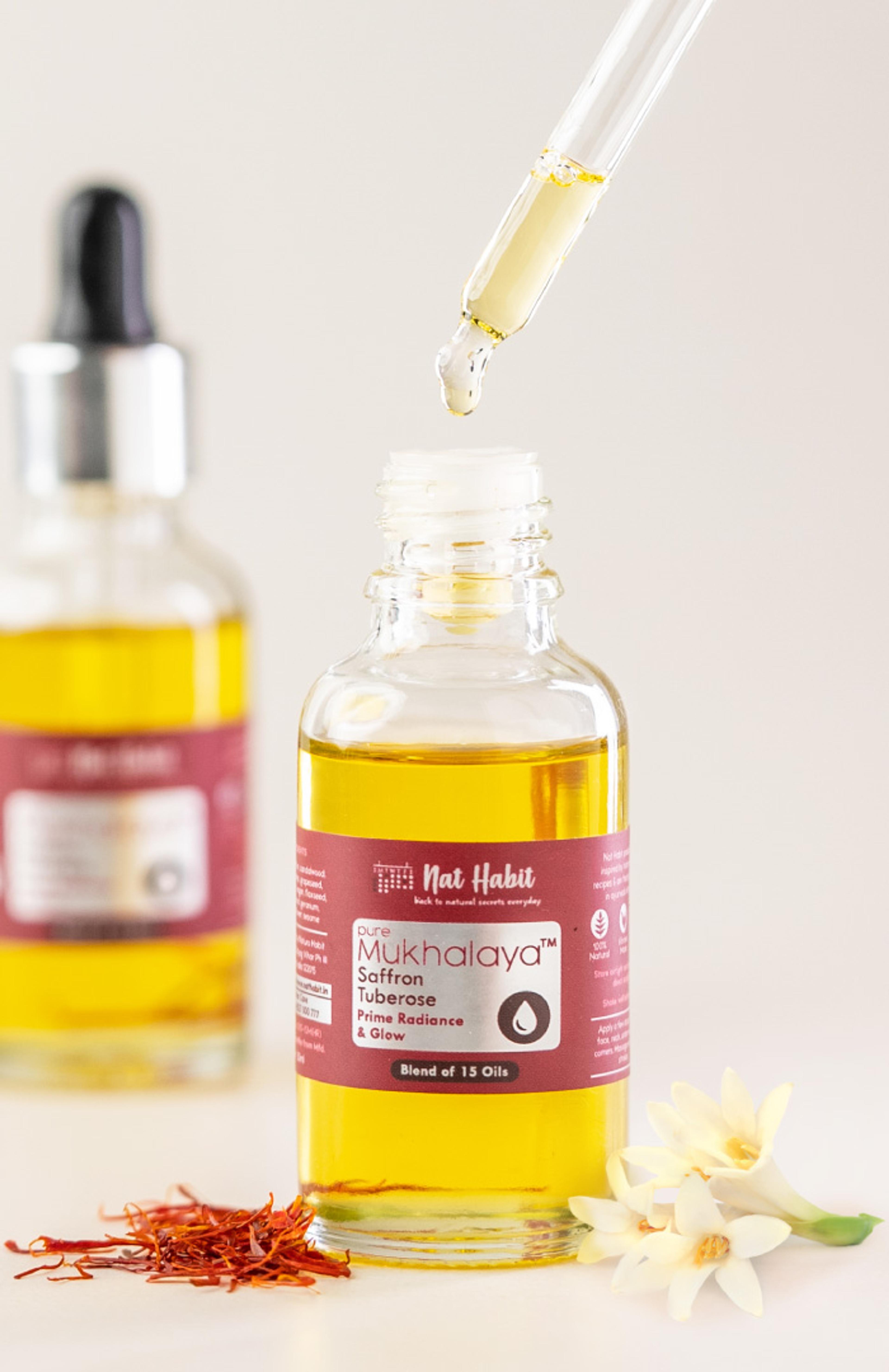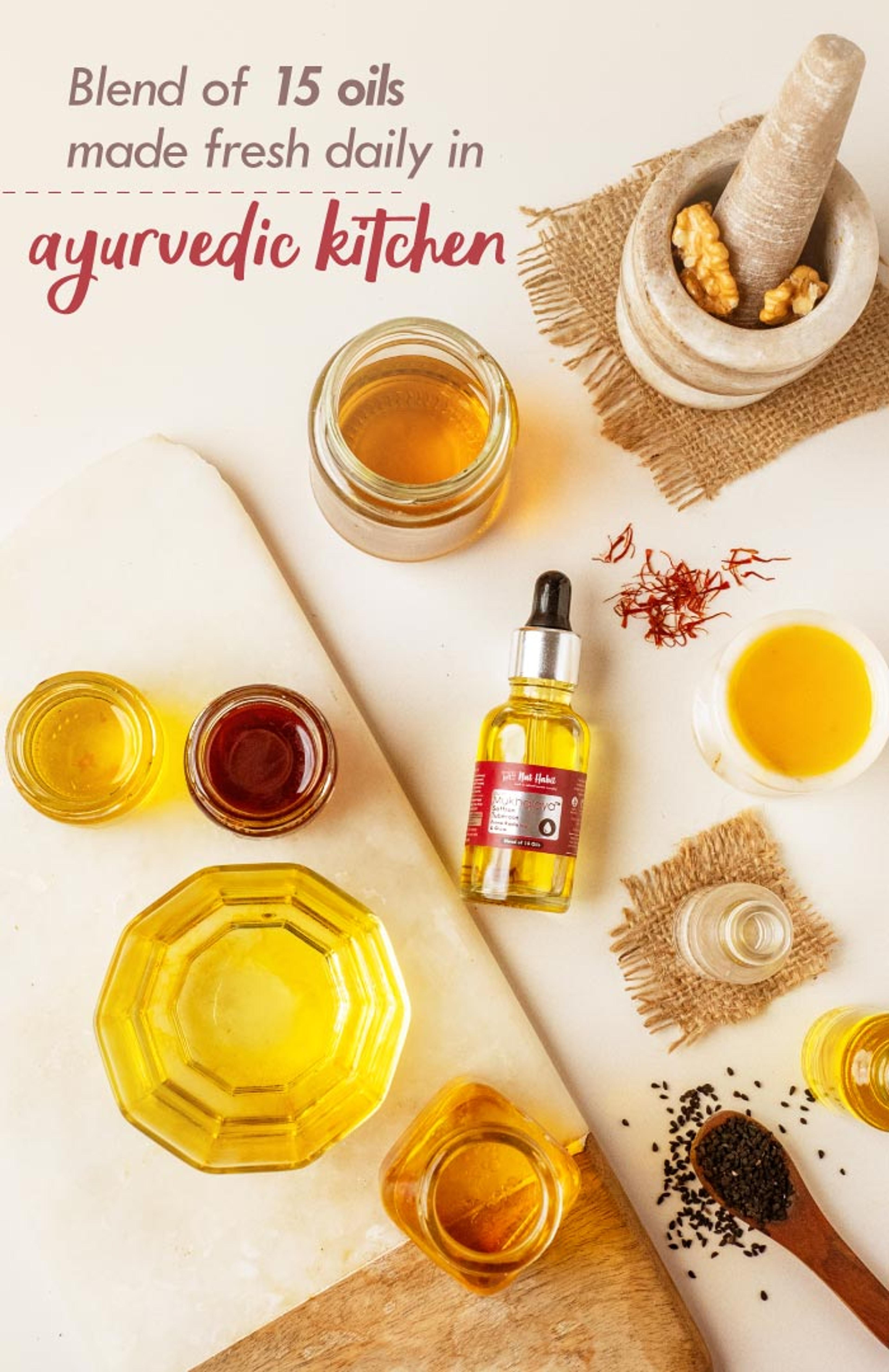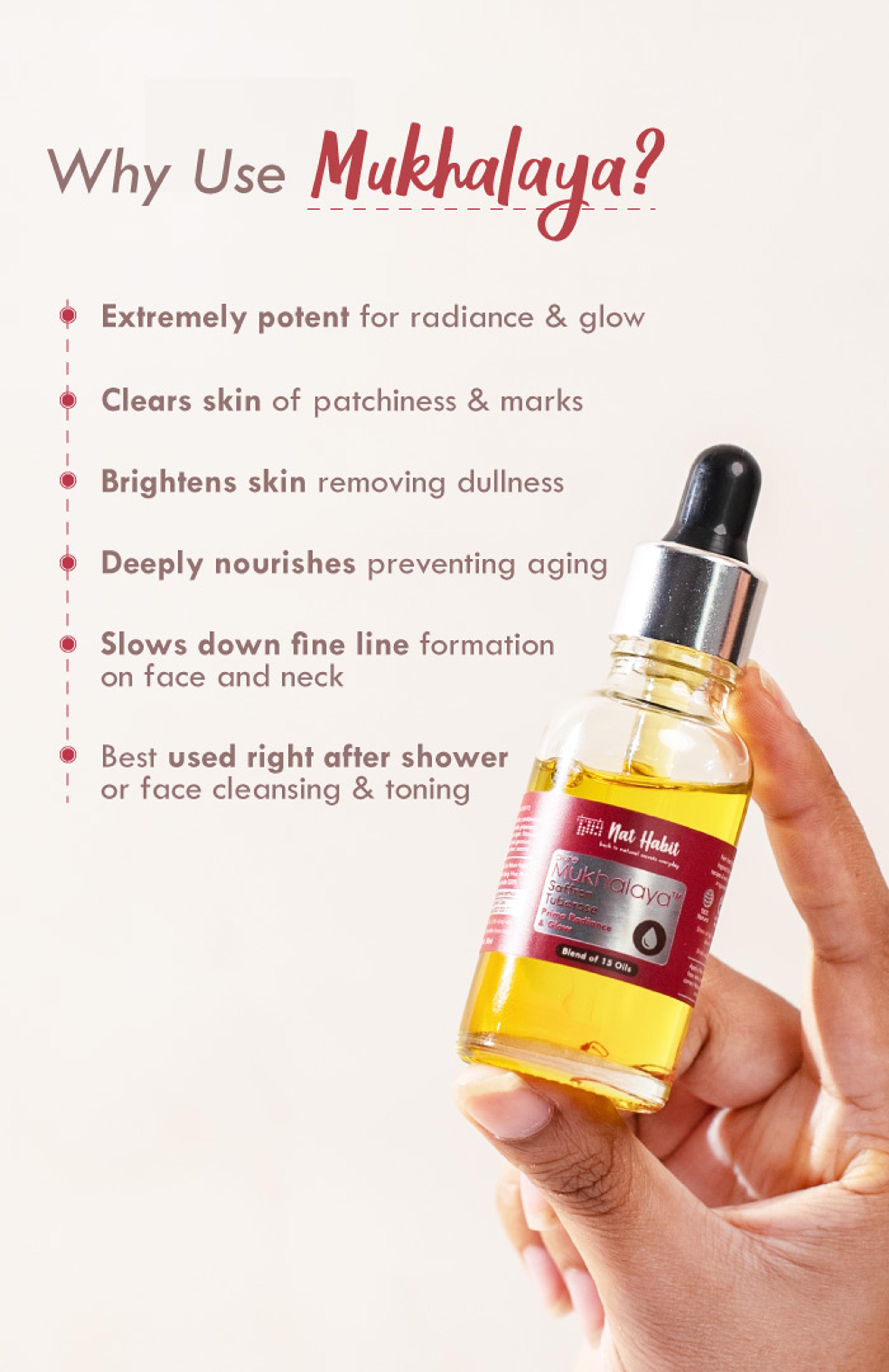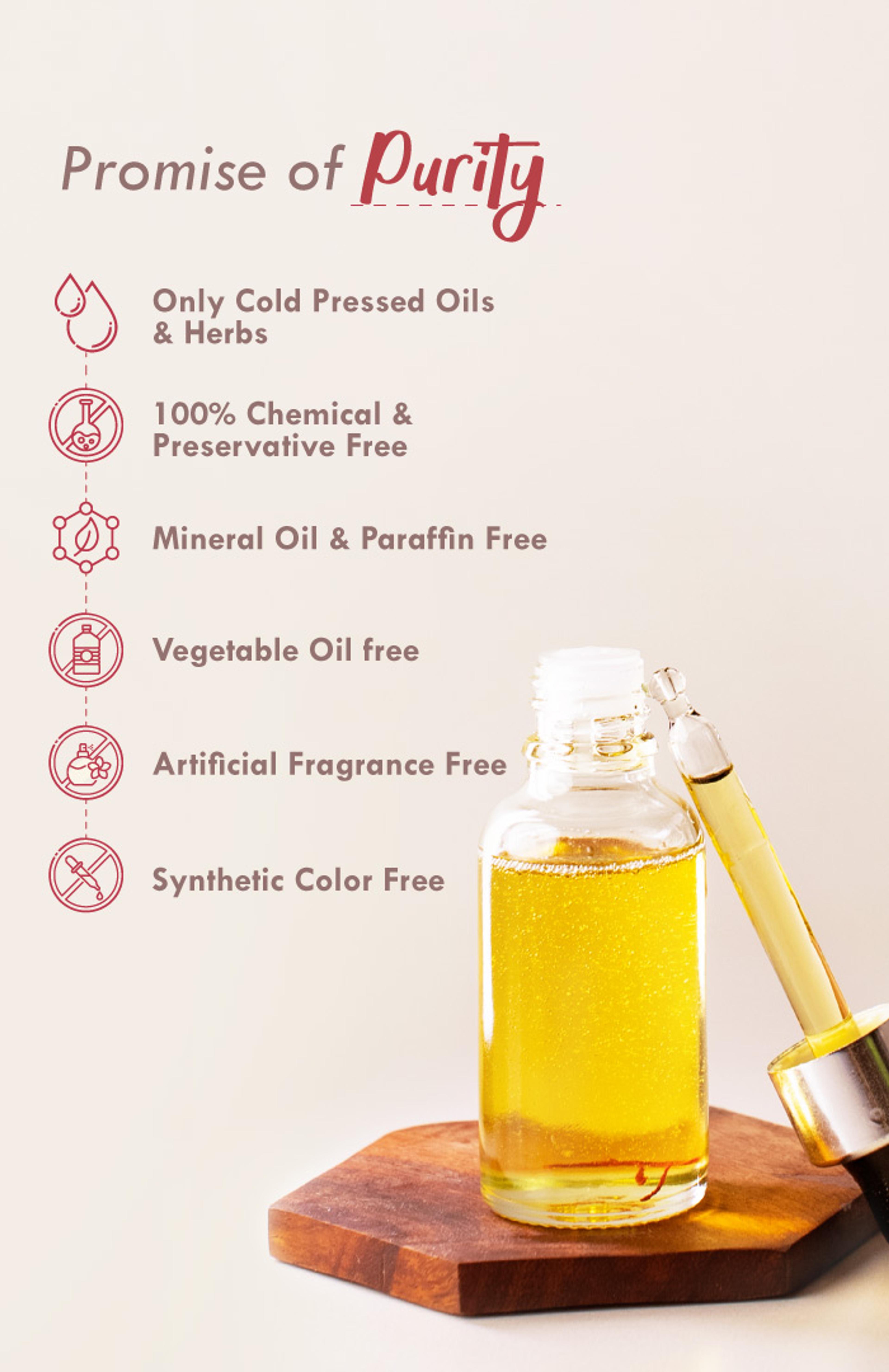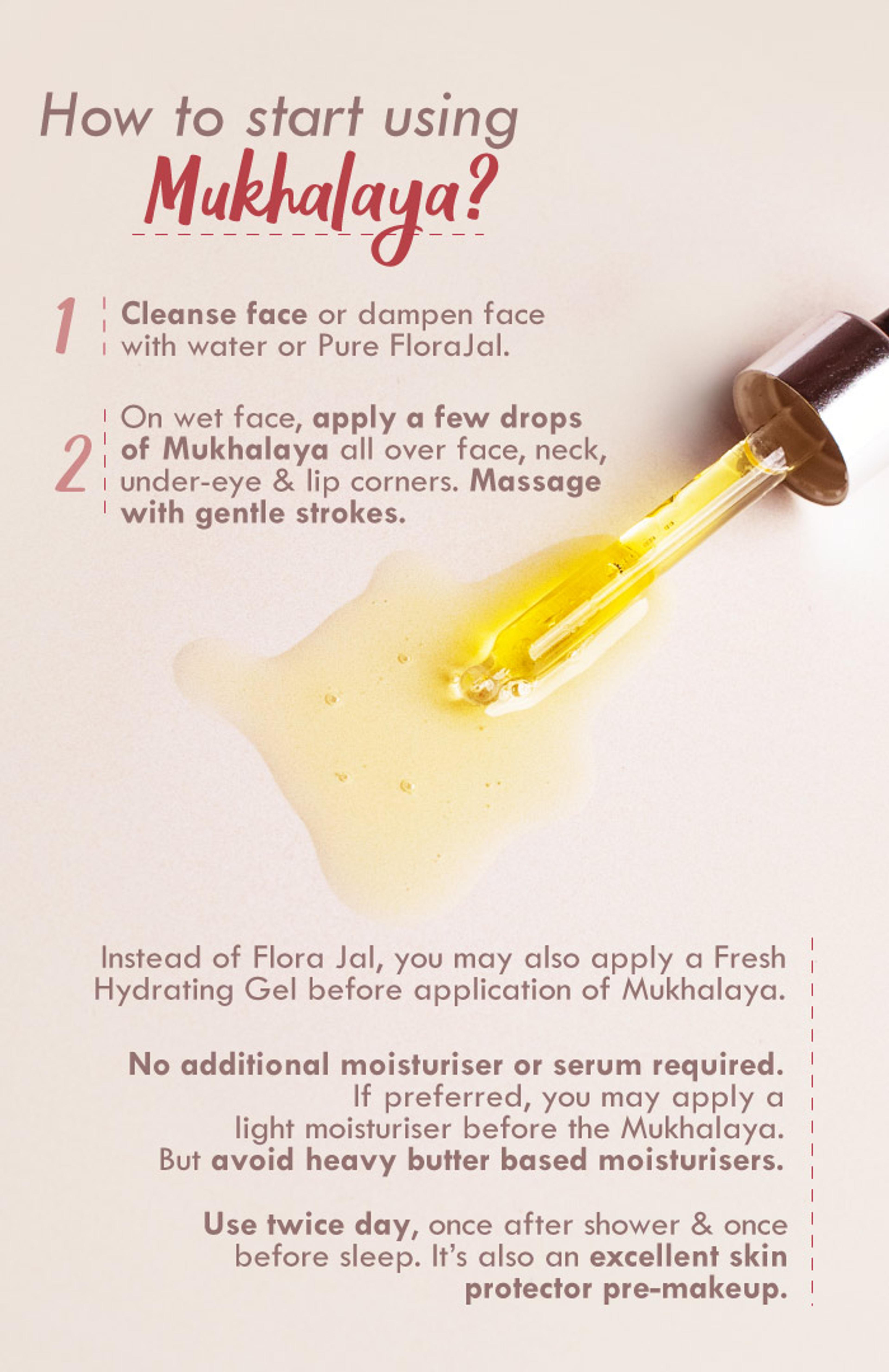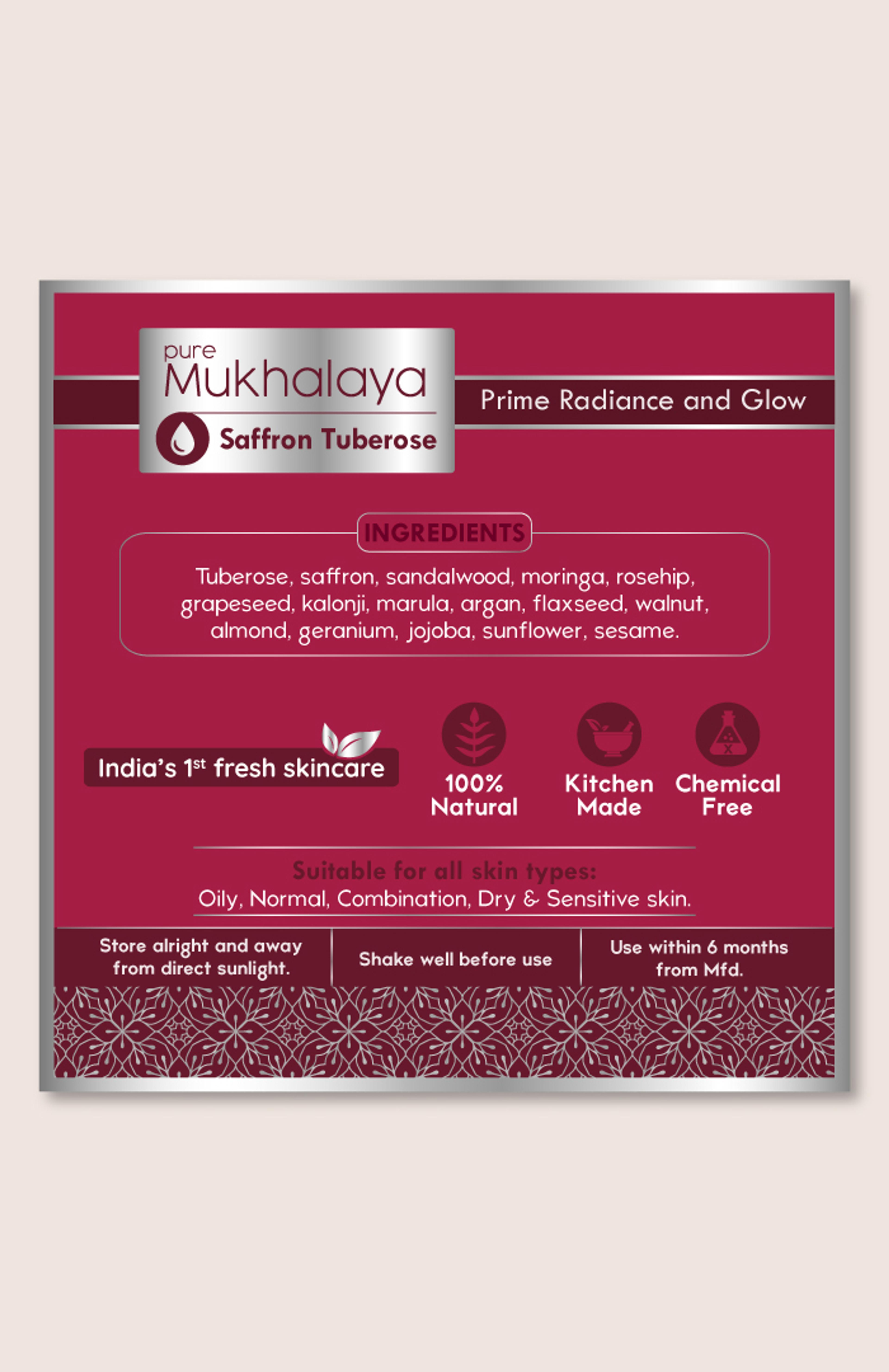 Pure Saffron Tuberose Mukhalaya
Prime Radiance & Glow
Pristine & fresh blend of 15 oils to give unmatched radiance and glow to skin with tuberose, saffron, sandalwood, moringa & other spices & herbs.
Delivery
Delhi, Bangalore
2-3 Days After Shipment
Pan India
4-5 Days After Shipment
Free shipping above ₹350
Cash on delivery available at ₹20 COD charges
MANUFACTURED AND MARKETED BY
NaturoHabit Private Limited GP-26, Sector 18, Gurugram, Haryana - 122015
NODAL OFFICER DETAIL
Madhuri Pandey madhuri@nathabit.in
MRP
Price shown above is inclusive of taxes
Key Benefits
Regular usage helps with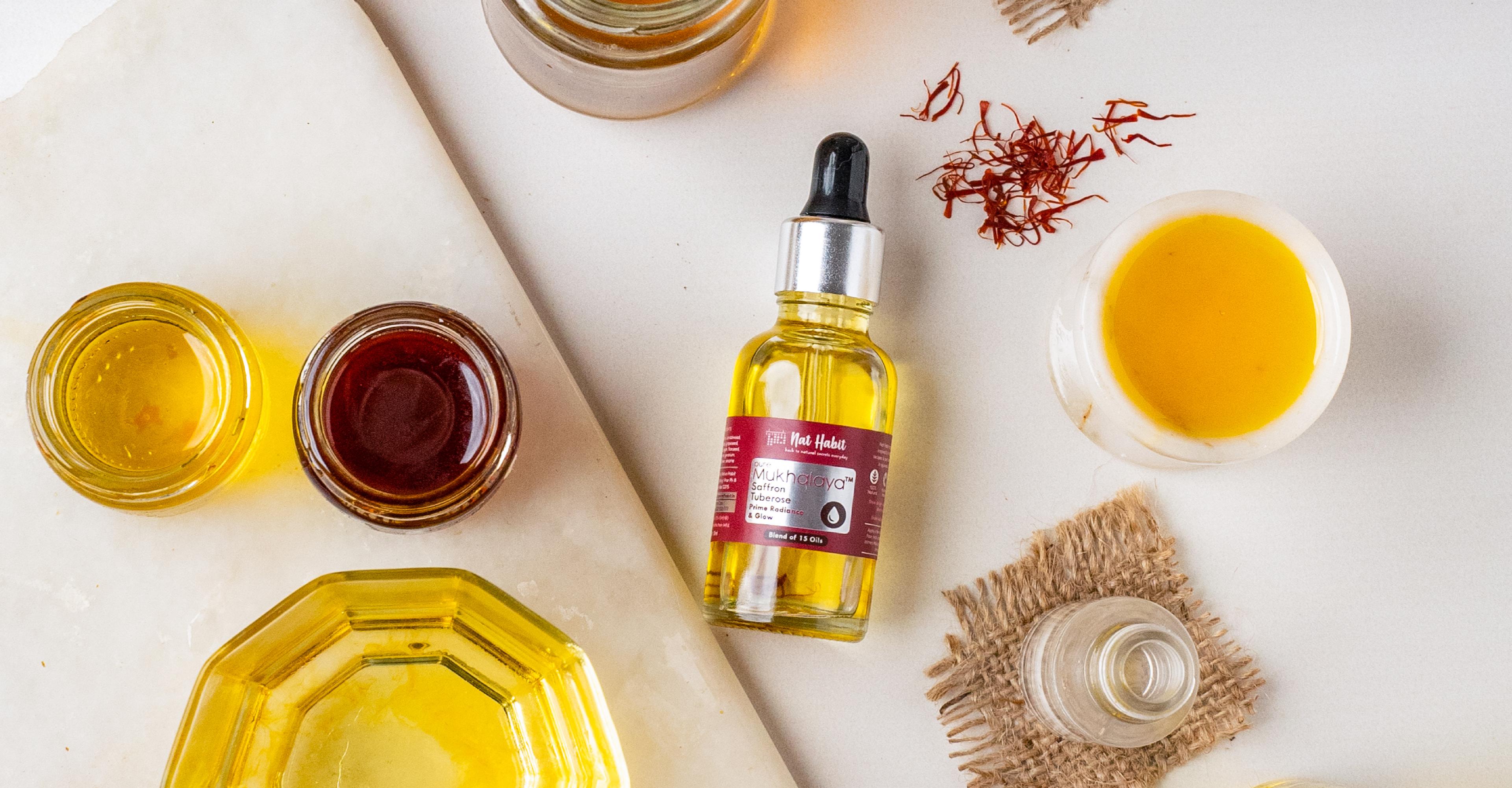 Extremely potent for radiance & glow.

Clears skin of patchiness & marks.

Brightens skin removing dullness.

Deeply nourishes preventing aging.

Slows down fine line formation on face and neck.

Best used right after shower or face cleansing & toning.
Active Ingredients
Fresh & whole picks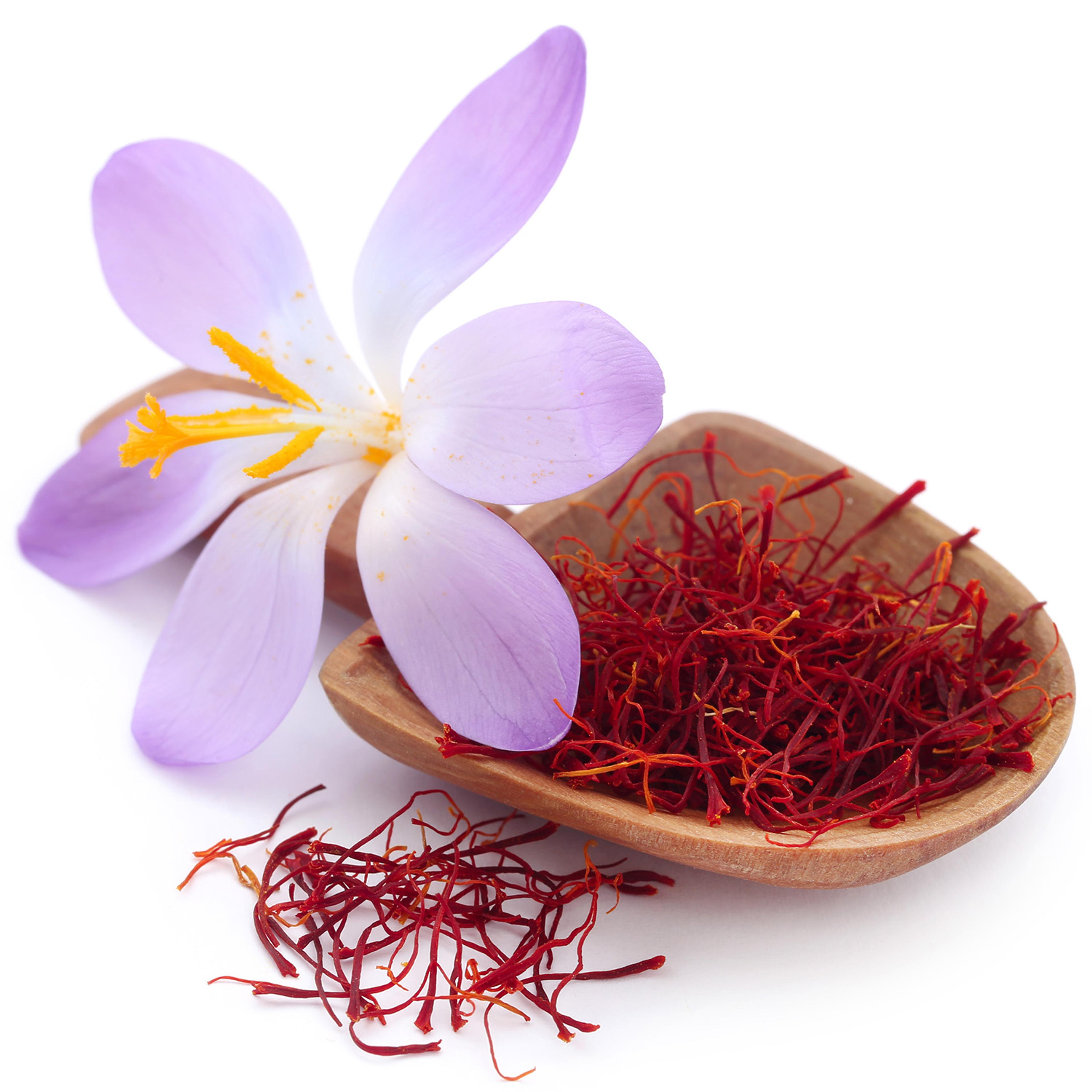 Saffron
Rich in crocin, repairs damage, improves overall cellular health & fights against ageing.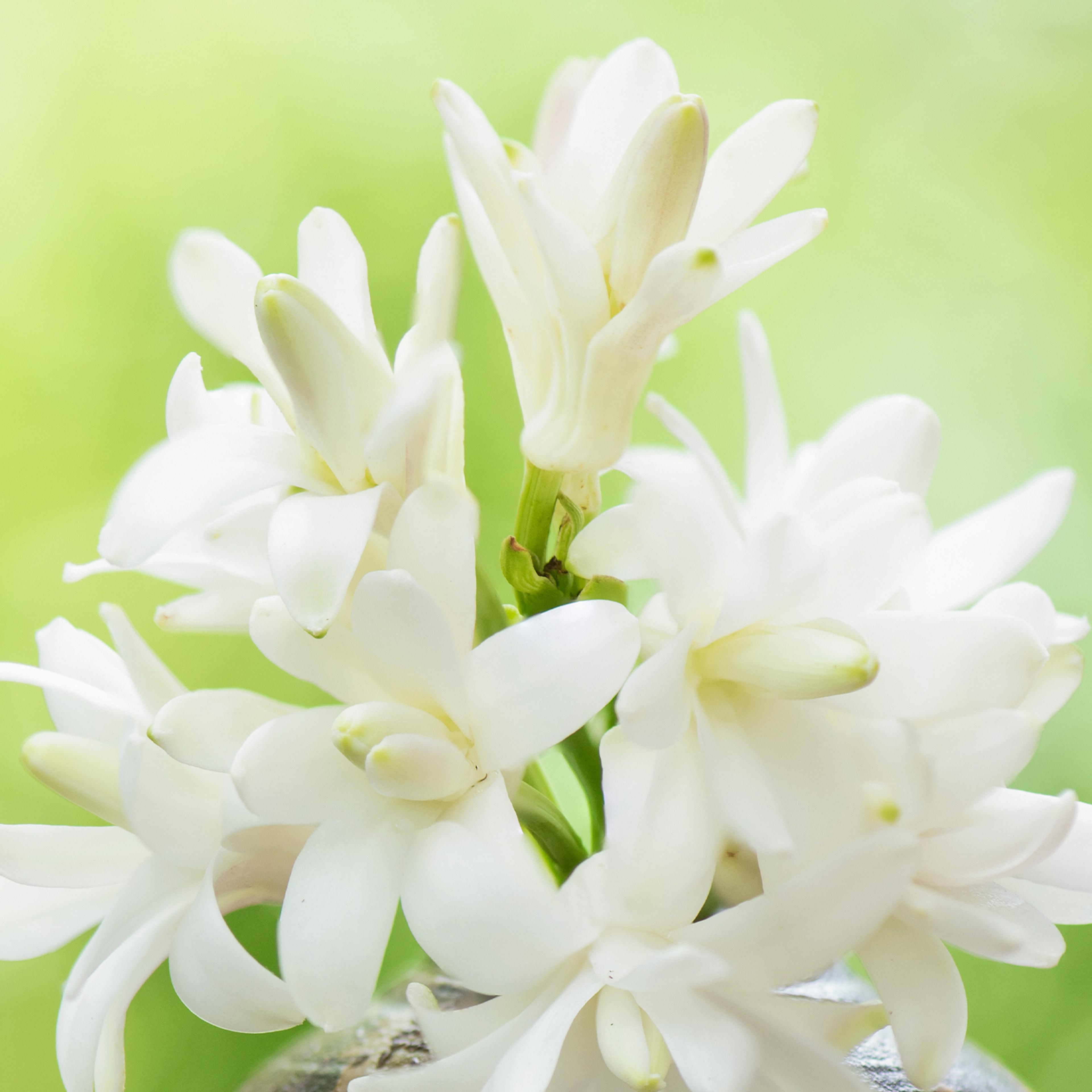 Tuberose
Heals skin with regenerative properties, imparting inner radiance.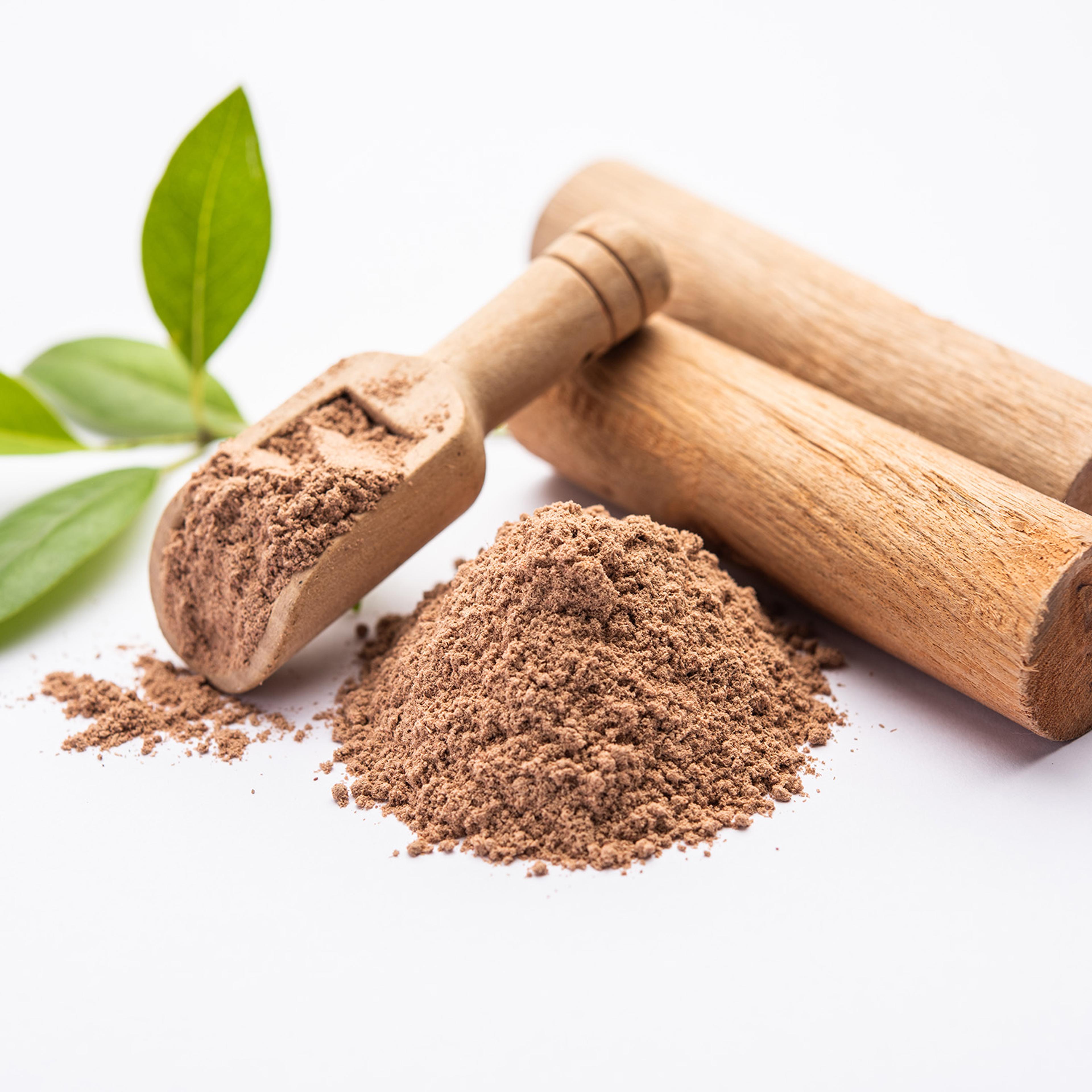 Sandalwood
Heals skin tissues, reducing scars & preventing sagging & ageing.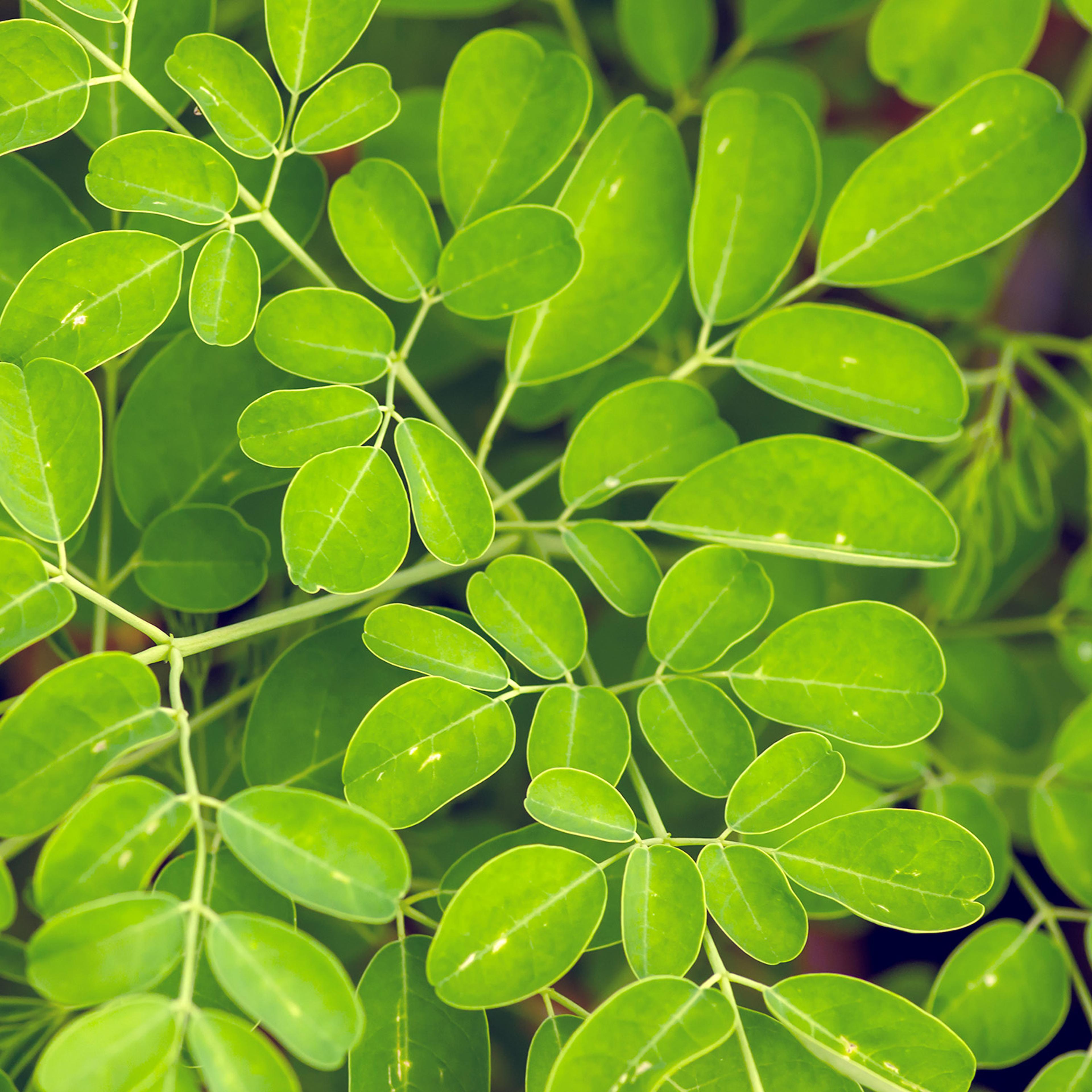 Moringa
Loaded with vitamin C, boosts cellular growth, deeply moisturises & replenishes & revives dull skin.
Full Ingredient List: tuberose, saffron, sandalwood, moringa, rosehip, grapeseed, kalonji, marula, argan, flaxseed, walnut, almond, geranium, jojoba, sunflower & sesame.
Purity Check
✓
Only cold pressed oils and herbs used
✓
100% chemical and preservative free
✓
Artificial fragrance free
I have never experienced such a remarkable facial oil that works wonders on skin. My sister have acne prone skin. She is still shocked how come this product suits her so well. I too have a very sensitive skin but it never gave any irritation. Im getting compliments from my relatives and friends.

Tahsin Shaikh
Usage & Suitability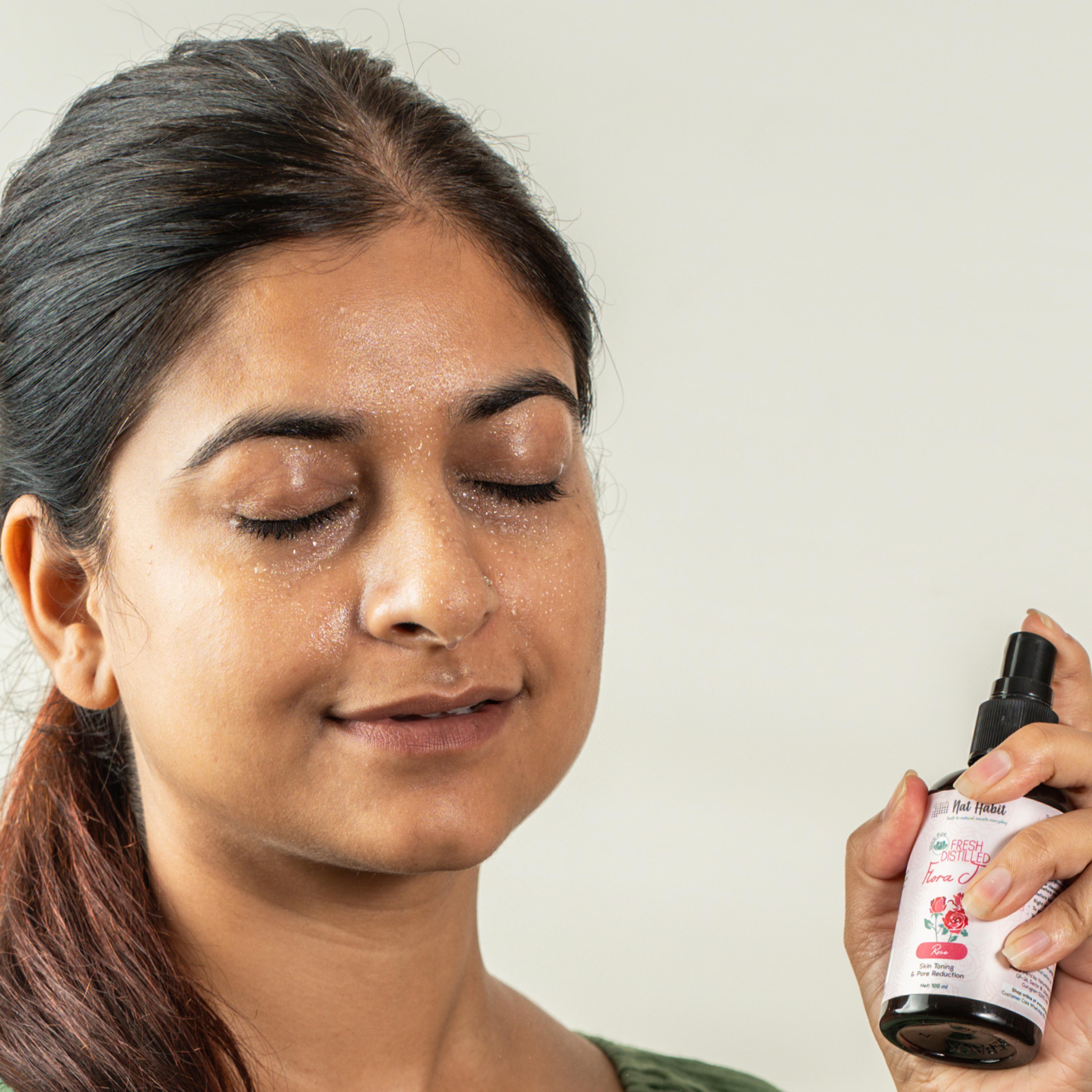 Step 1
Cleanse face or dampen face with water, Pure FloraJal or Fresh Hydrating Gel before application of Mukhalaya.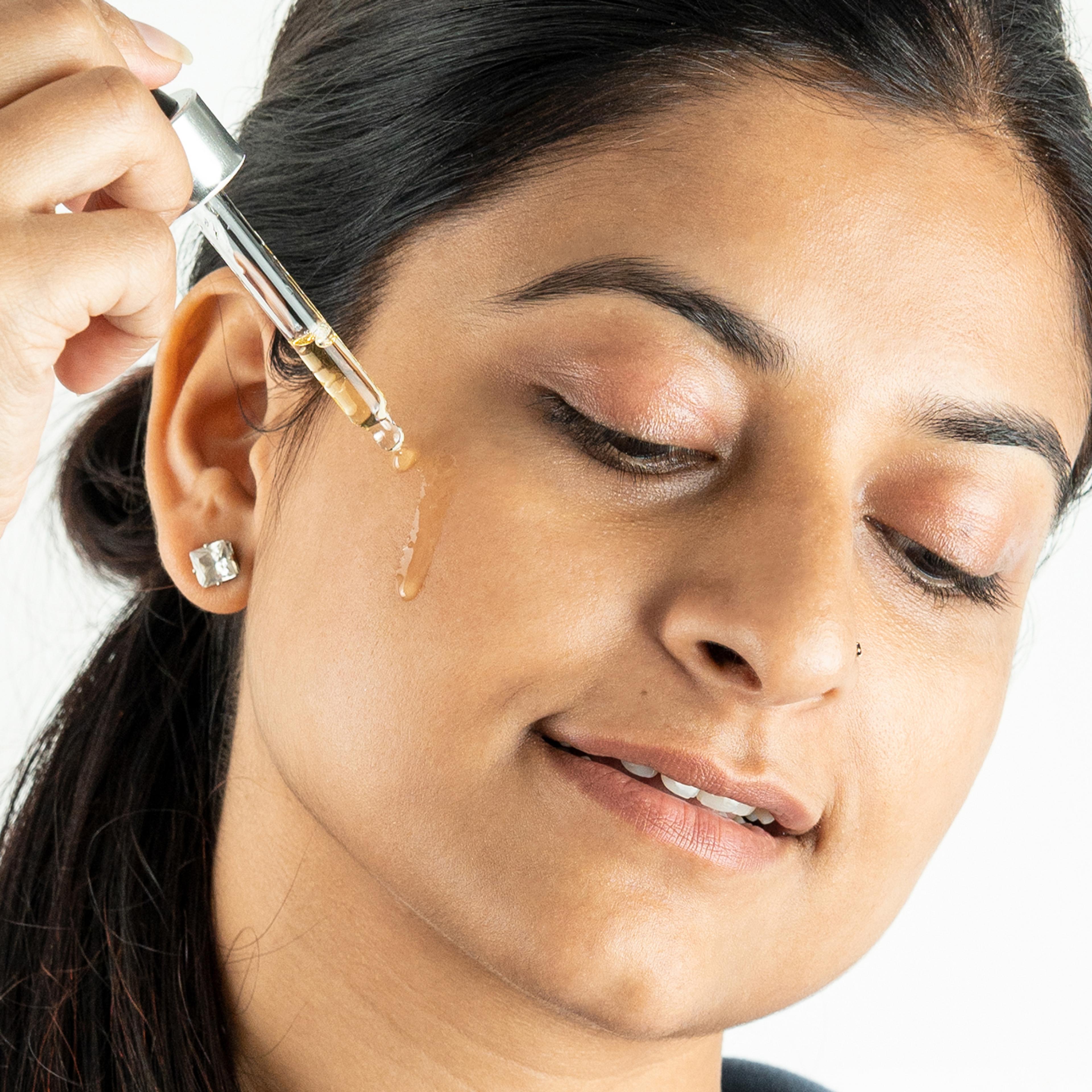 Step 2
On wet face, apply a few drops of Mukhalaya covering all over face & neck.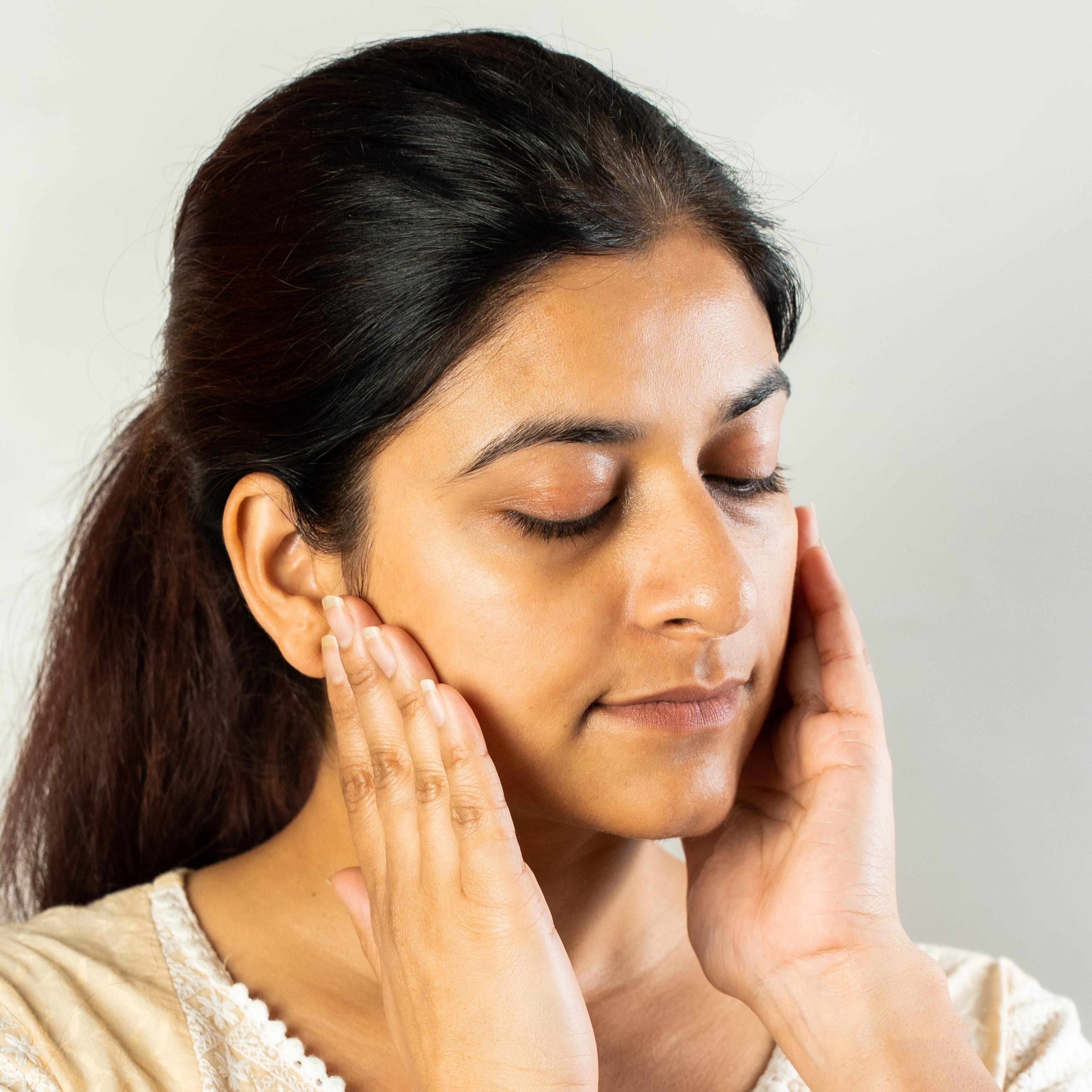 Step 3
Massage with gentle strokes on face, neck, under-eye & lip corners. Use twice a day, once after shower & once before sleep.
Applying oil on dry face without hydration will cause breakouts. Always make your skin a little wet with water, flora jal or light moisturiser and then apply the oil.
For all seasons. In summer & humid conditions, use less quantity of Mukhalaya & more FloraJal or water, during application.
For normal, combination, dry & sensitive skin.
Additional Moisturisation
No additional moisturiser or serum required. If preferred, you may apply a light moisturiser before the Mukhalaya. But avoid heavy butter based moisturisers.
Can be used as it is an excellent pre-makeup skin protector.
Facial oils balance skin's state, providing absolute healing & rejuvenation while nourishing deep lying tissues, ultimately protecting supple youth.

Ayurveda
More Information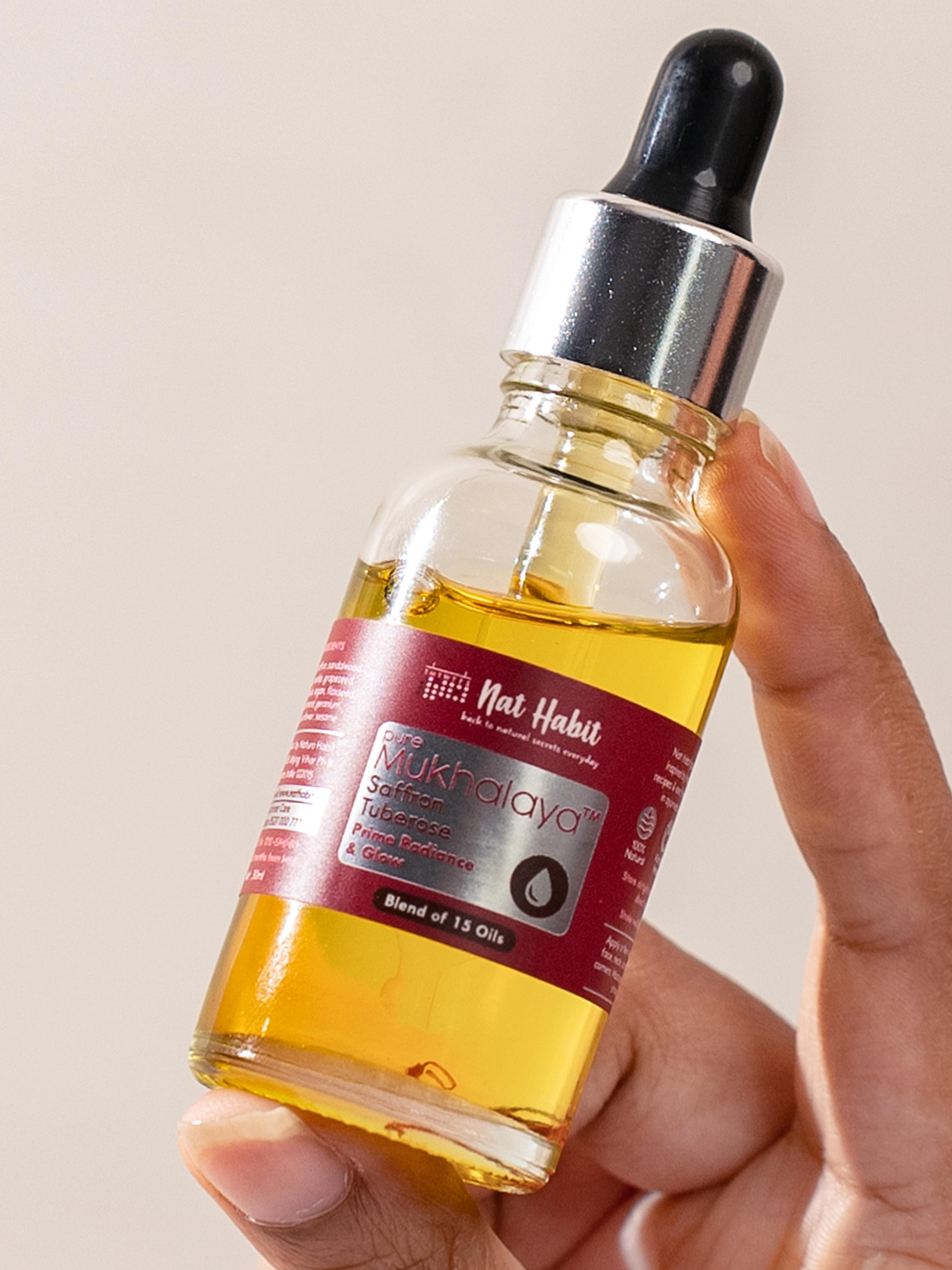 Store airtight away from direct sunlight.
Use within 6 months of Mfg. Date.
Explore our other Categories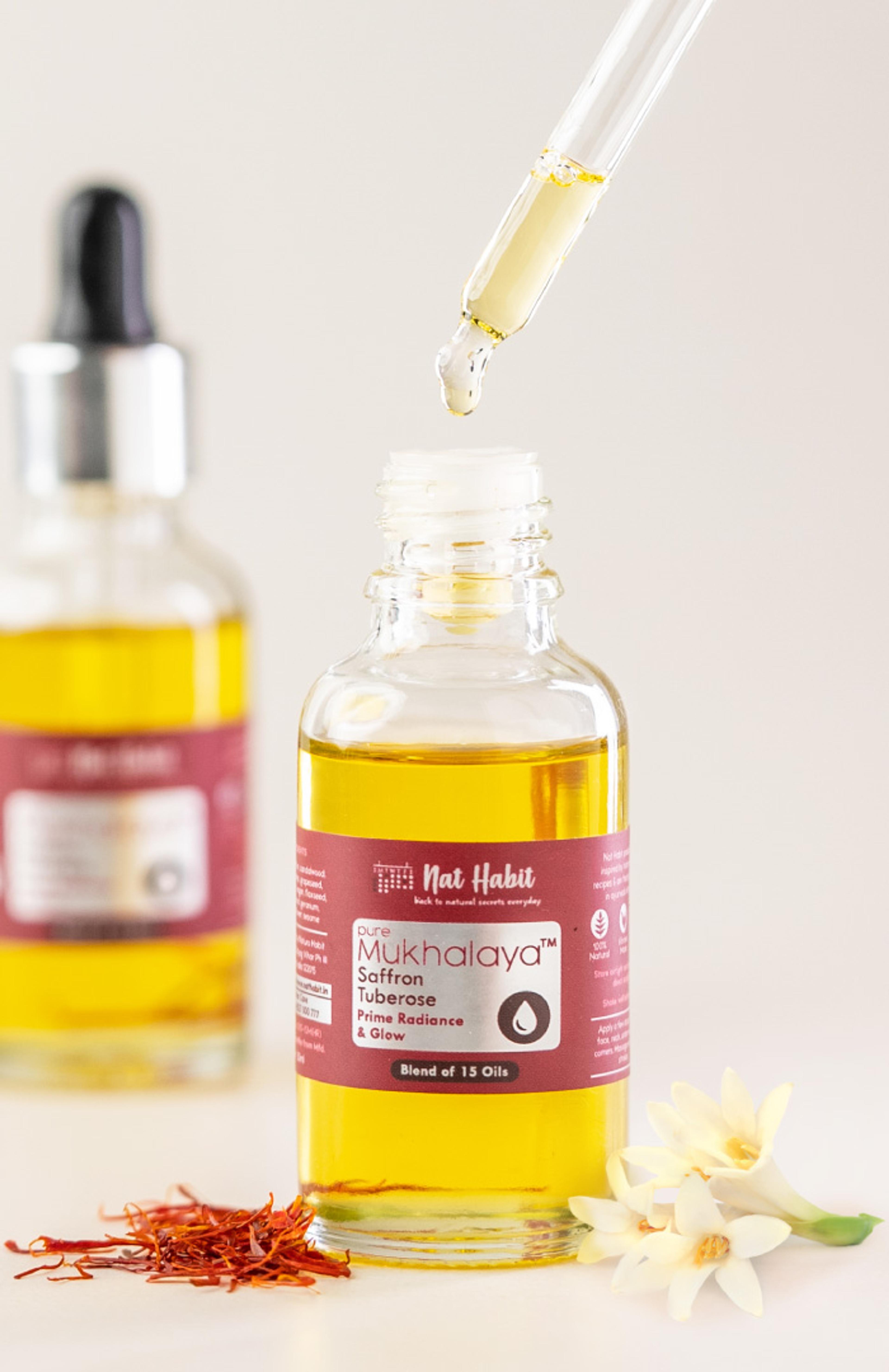 Pure Saffron Tuberose Mukhalaya