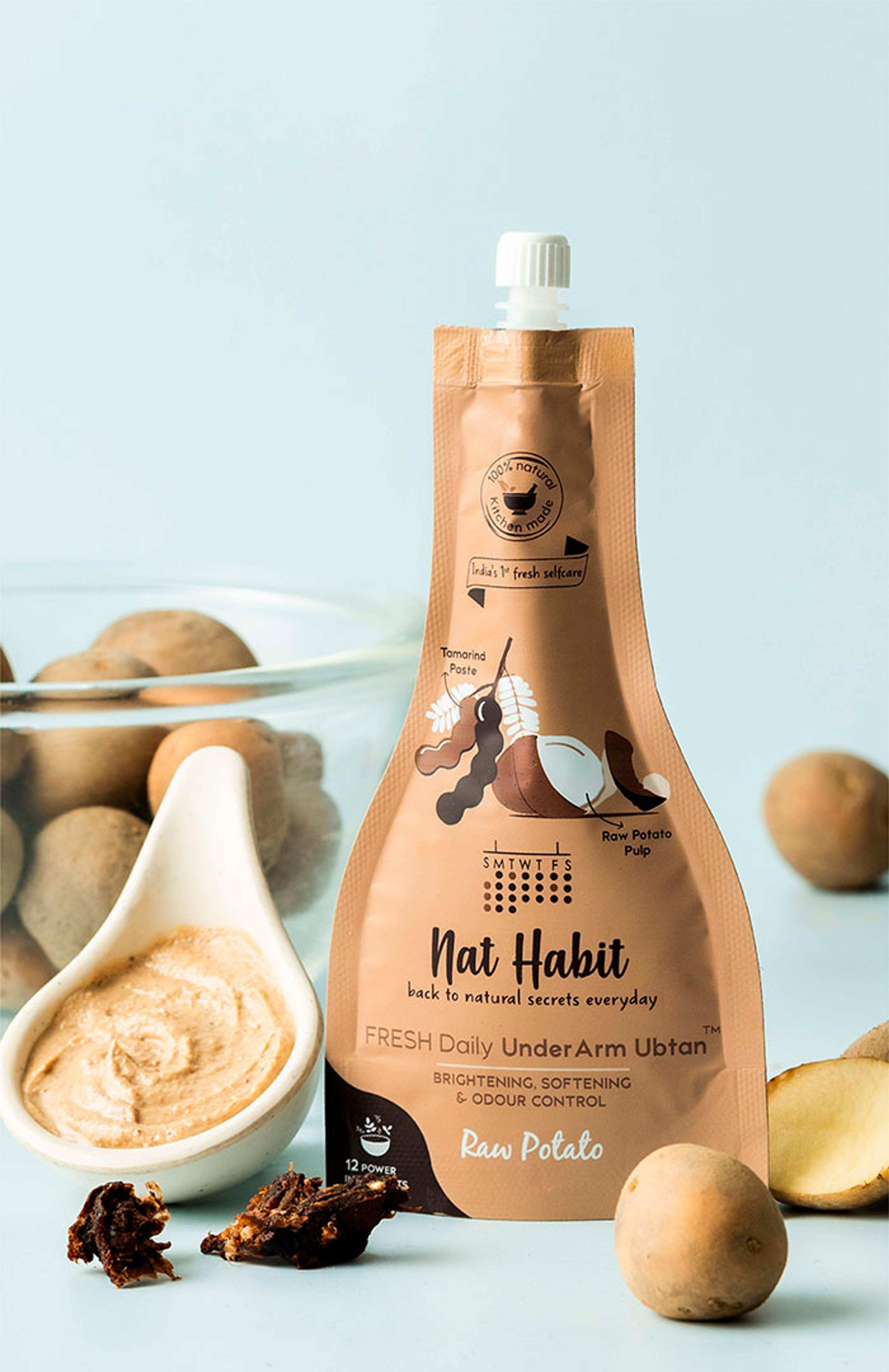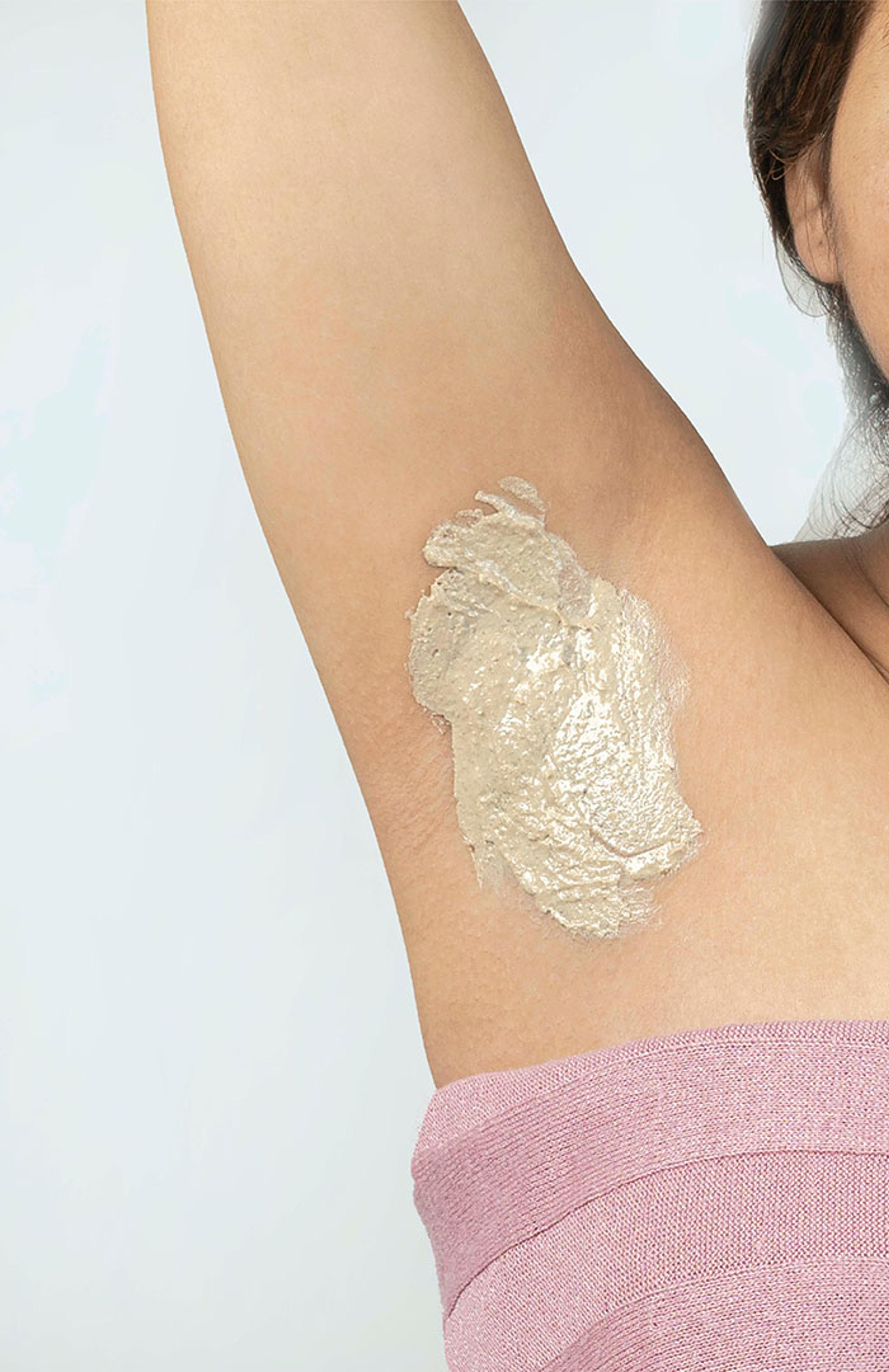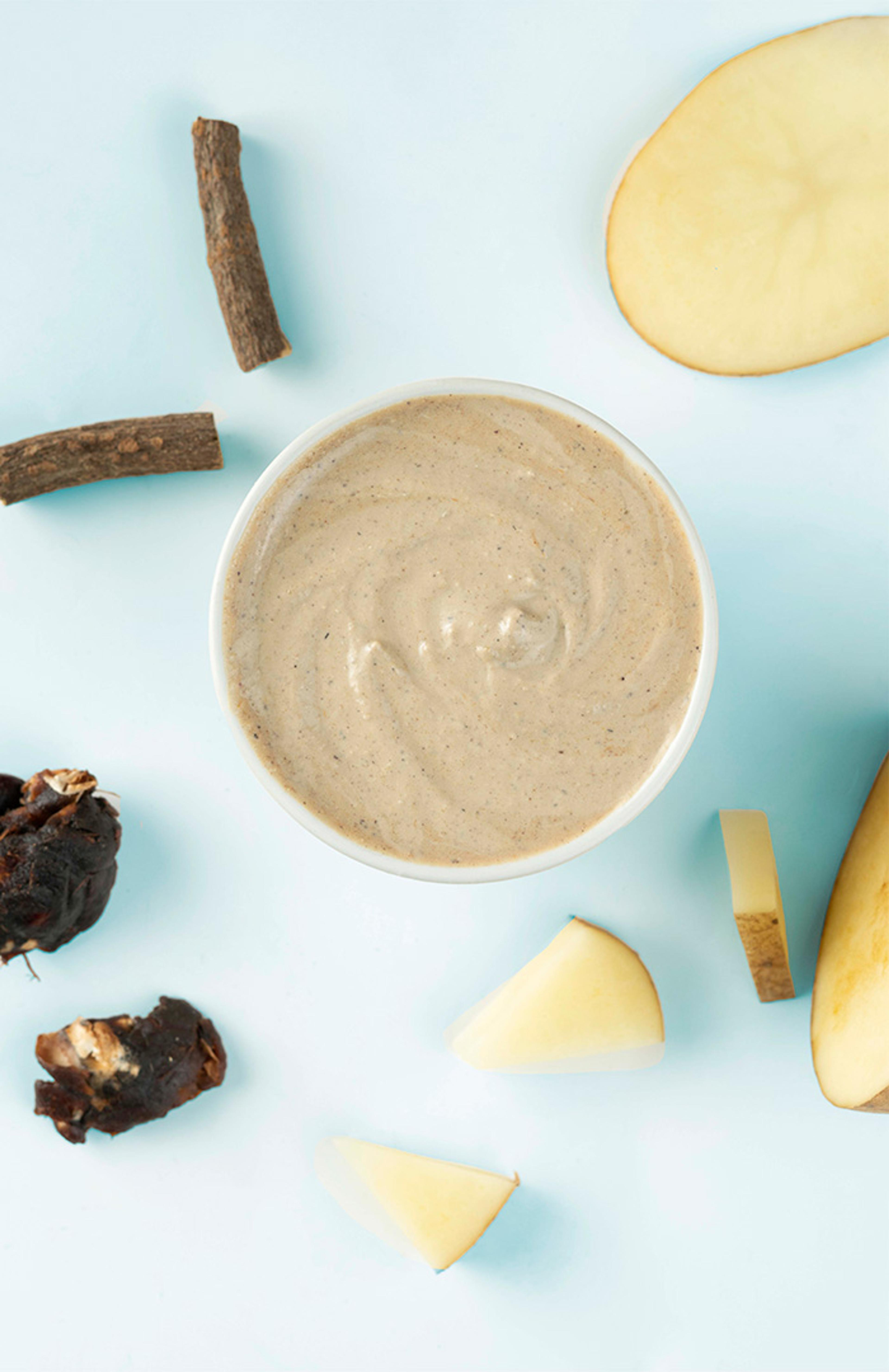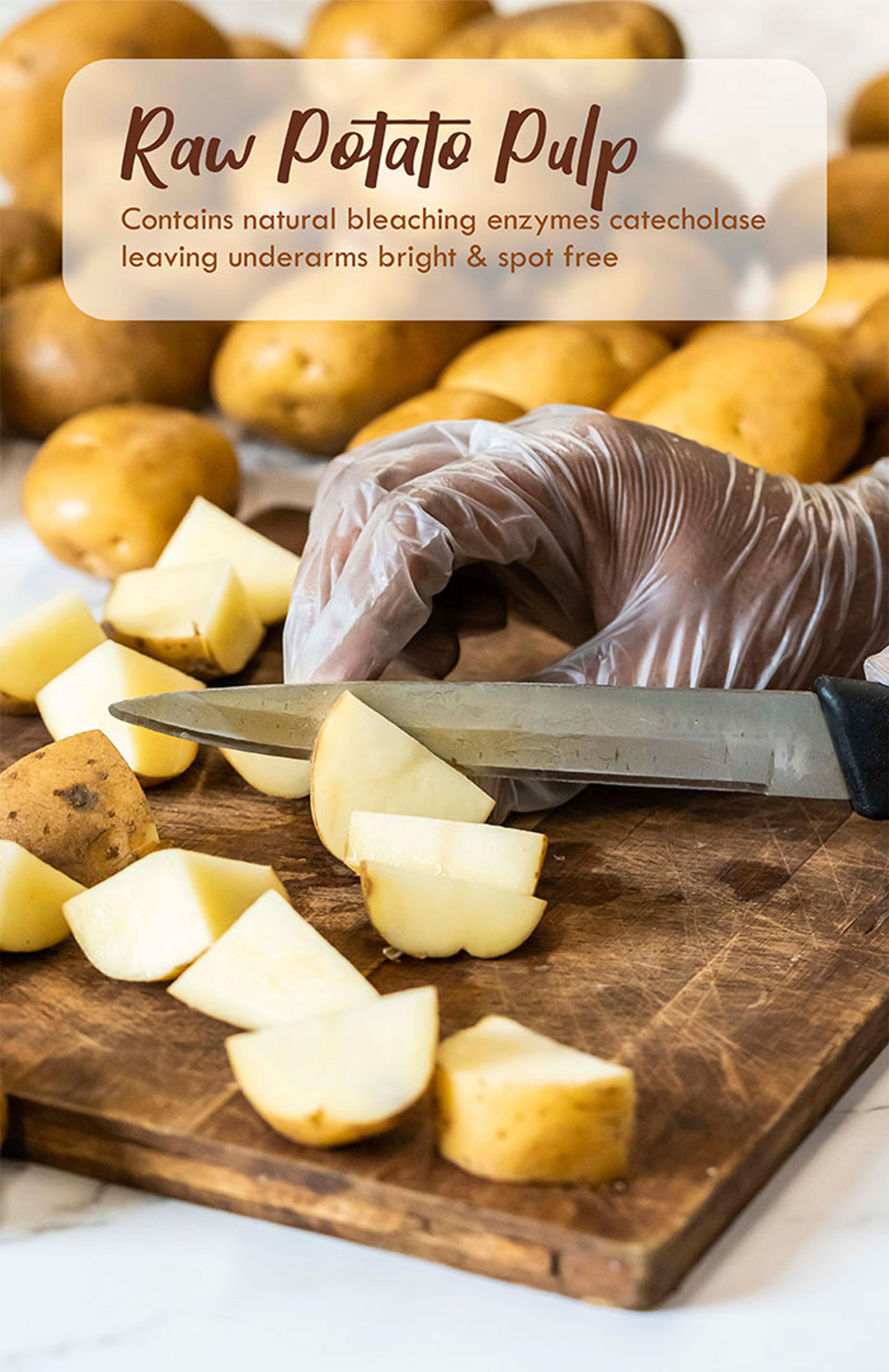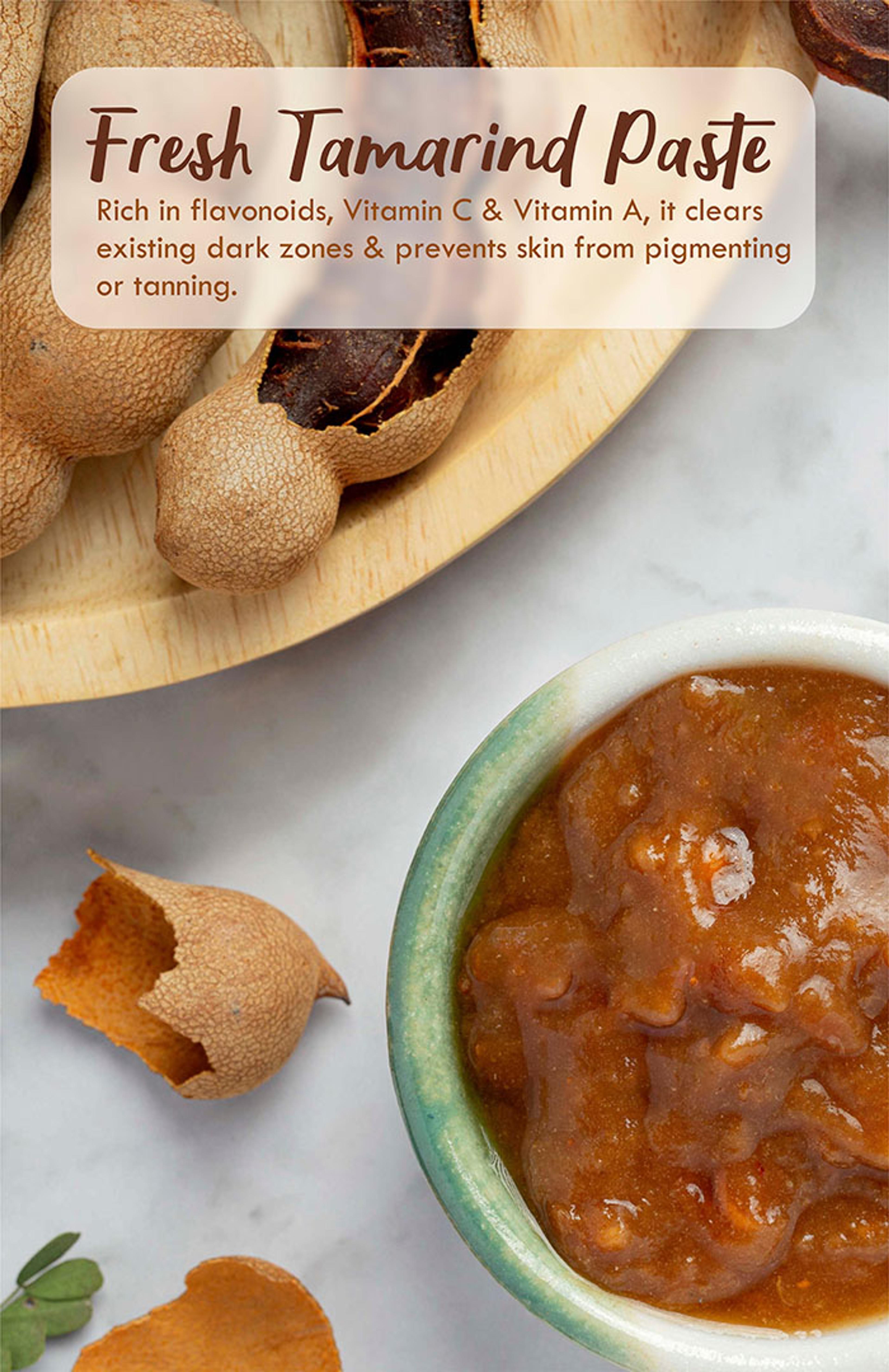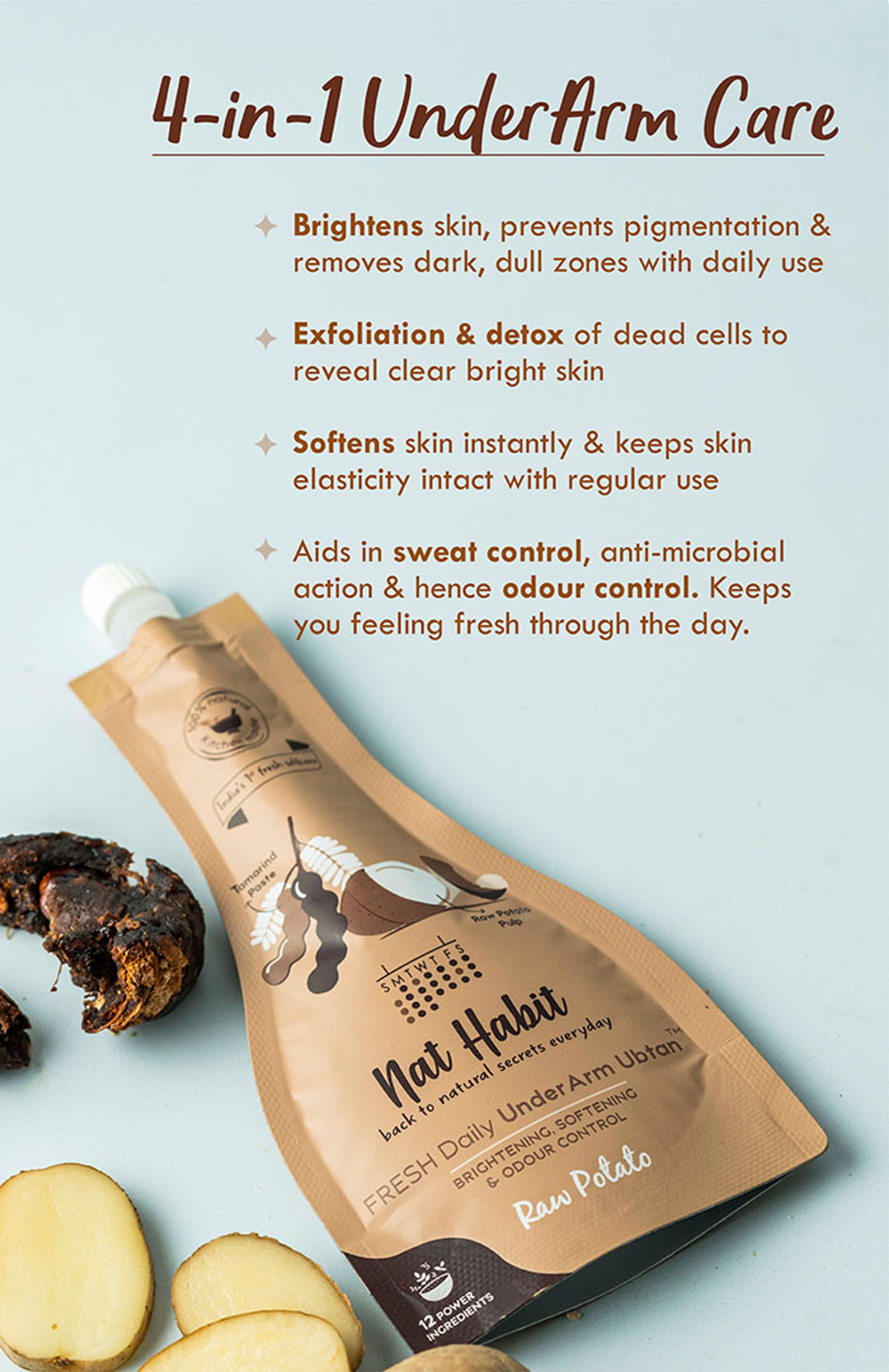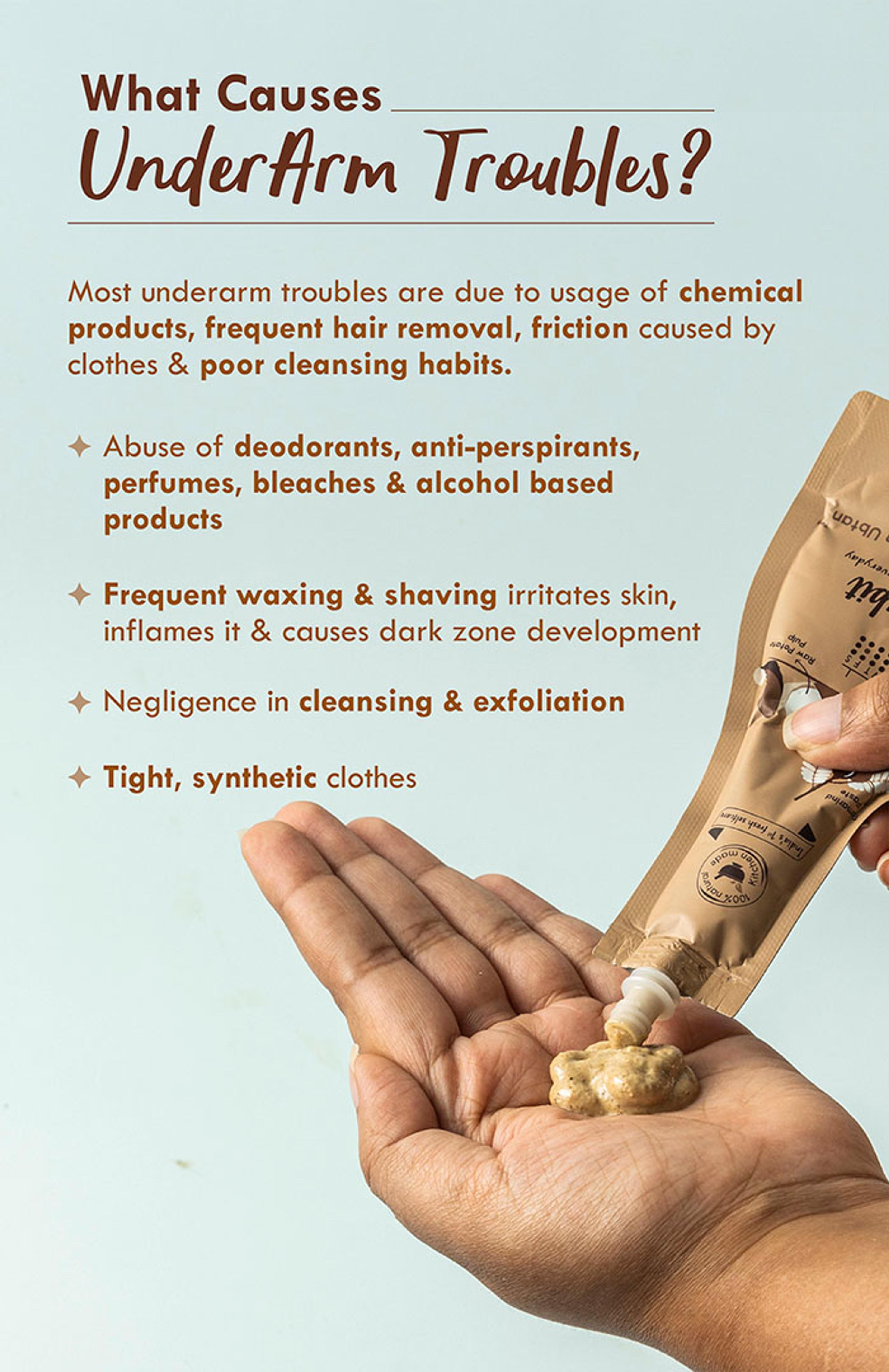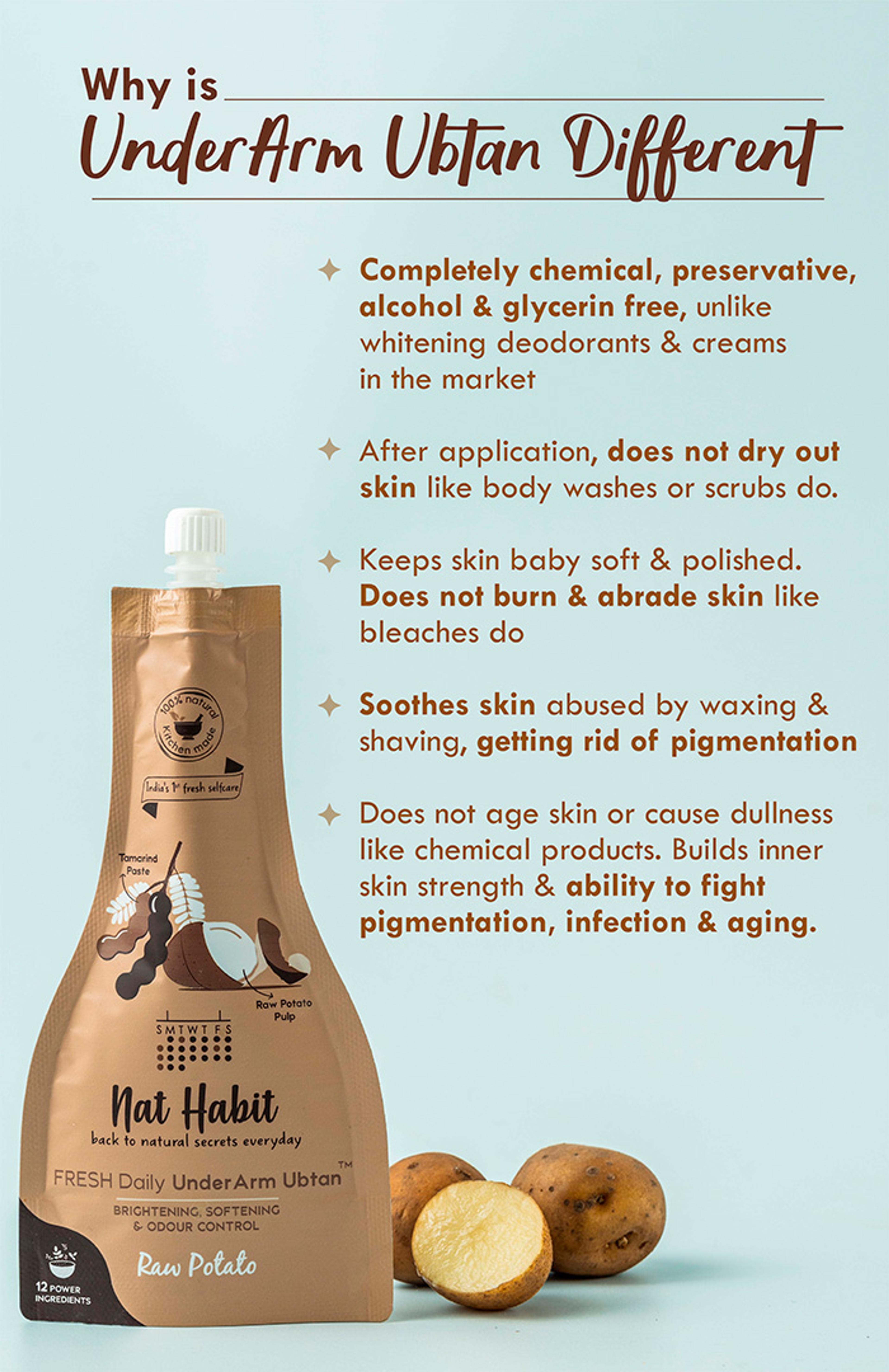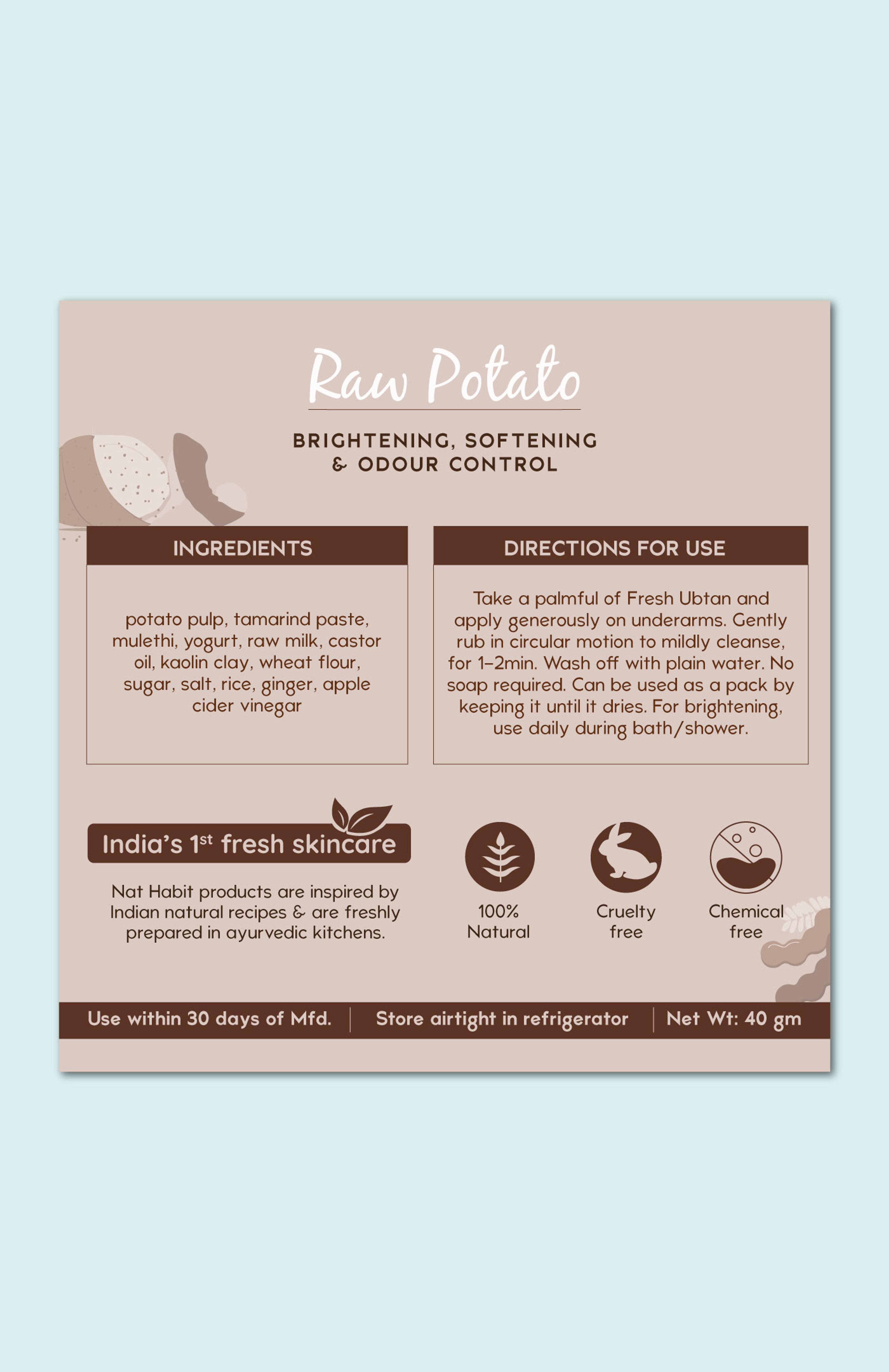 Raw Potato UnderArm Ubtan
Brightening, Softening & Odour Control
Kitchen fresh natural 4-in-1 UnderArm made with active nutrients such as raw potato pulp, fresh tamarind paste & raw milk for daily UnderArm Ubtan care.
Delivery
Delhi, Bangalore
2-3 Days After Shipment
Pan India
4-5 Days After Shipment
Free shipping above ₹350
Cash on delivery available at ₹20 COD charges
MANUFACTURED AND MARKETED BY
NaturoHabit Private Limited GP-26, Sector 18, Gurugram, Haryana - 122015
NODAL OFFICER DETAIL
Madhuri Pandey madhuri@nathabit.in
MRP
Price shown above is inclusive of taxes
Active Ingredients
Fresh & whole picks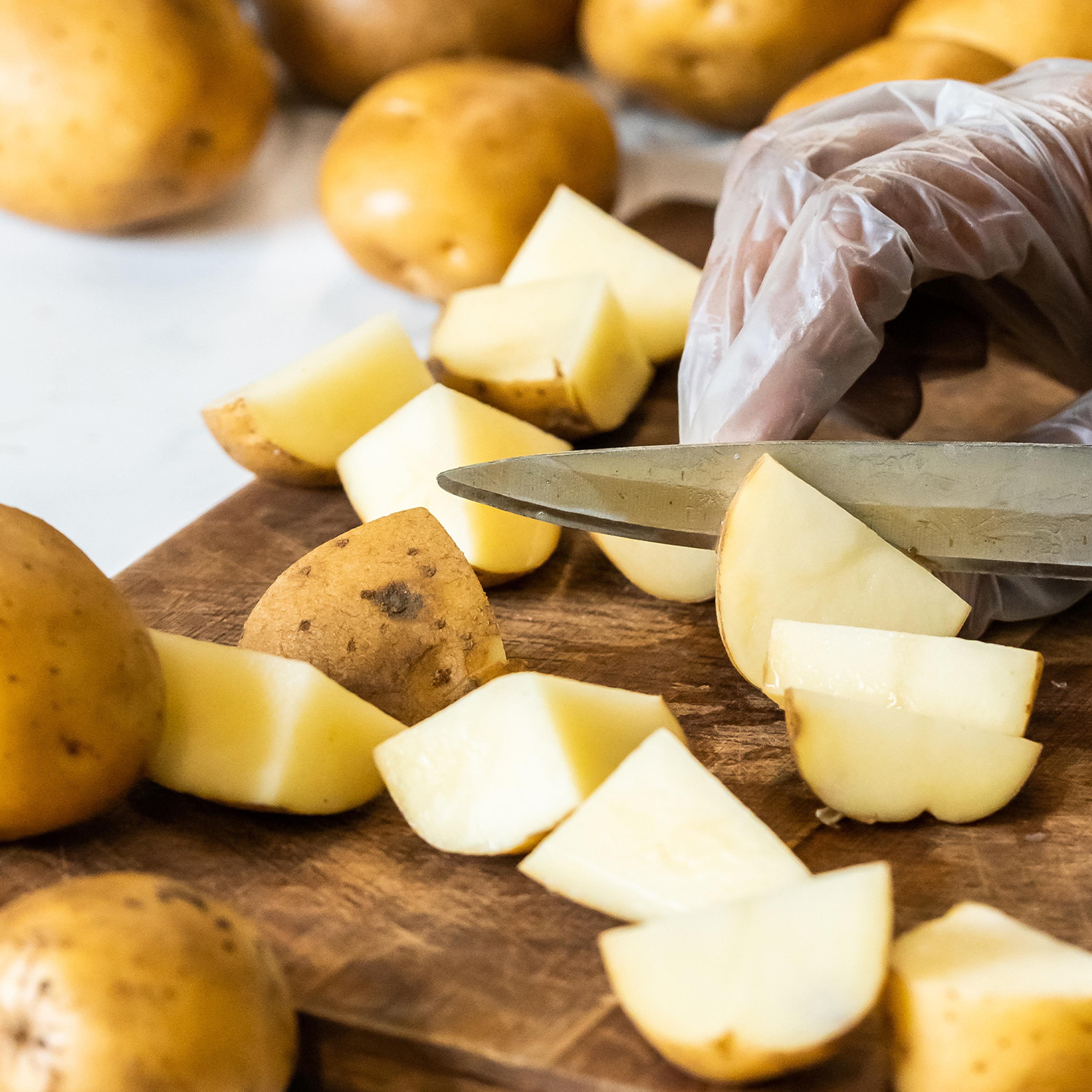 Raw Potato
Contains natural bleaching enzymes catecholase leaving underarms bright & spot free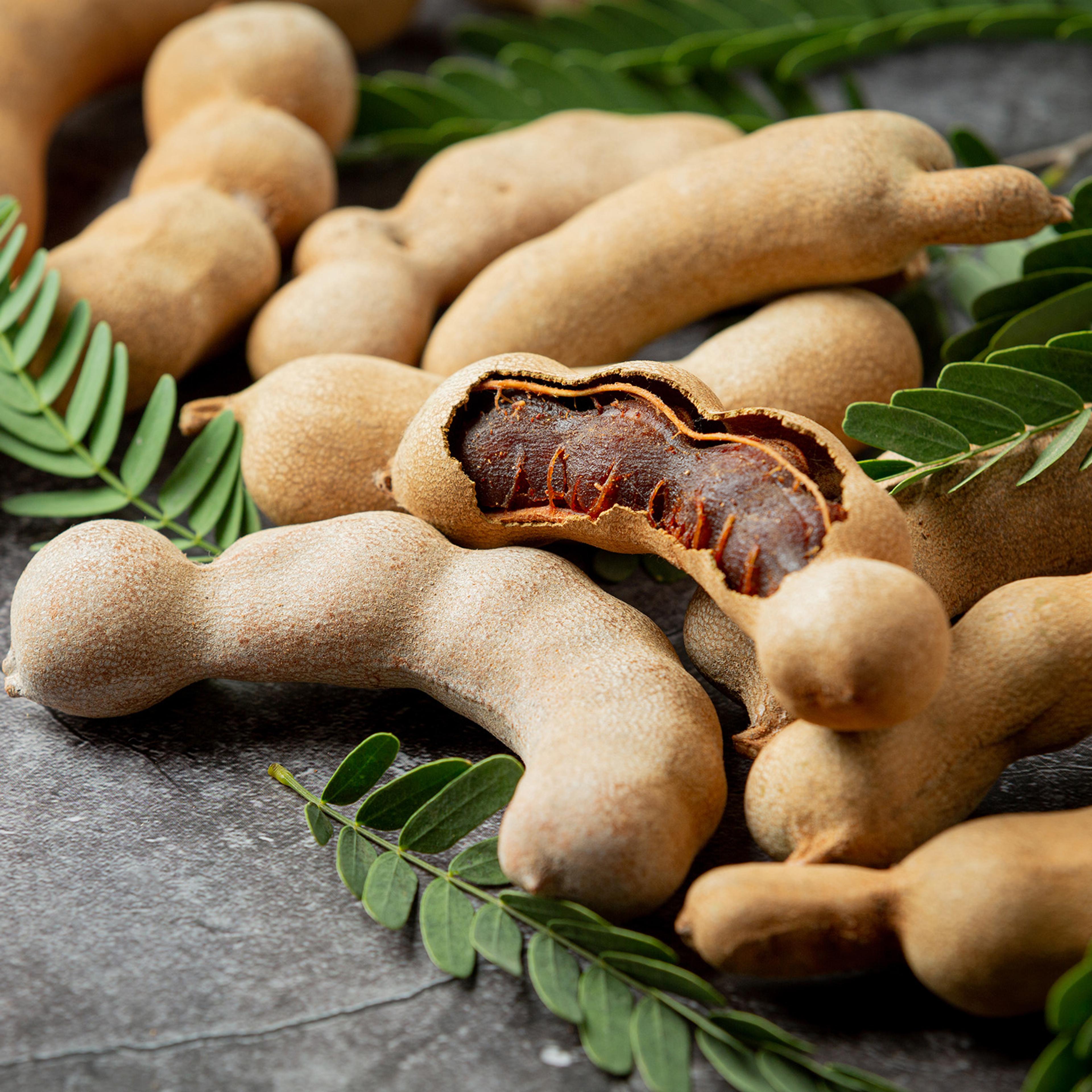 Tamarind
Rich in flavonoids, Vitamin C & Vitamin A, it clears existing dark zones & prevents skin from pigmenting or tanning.
Full Ingredient List: potato pulp, tamarind paste, mulethi, yogurt, raw milk, castor oil, kaolin clay, wheat flour, sugar, salt, rice, ginger & apple cider vinegar.
4-in-1 UnderArm Care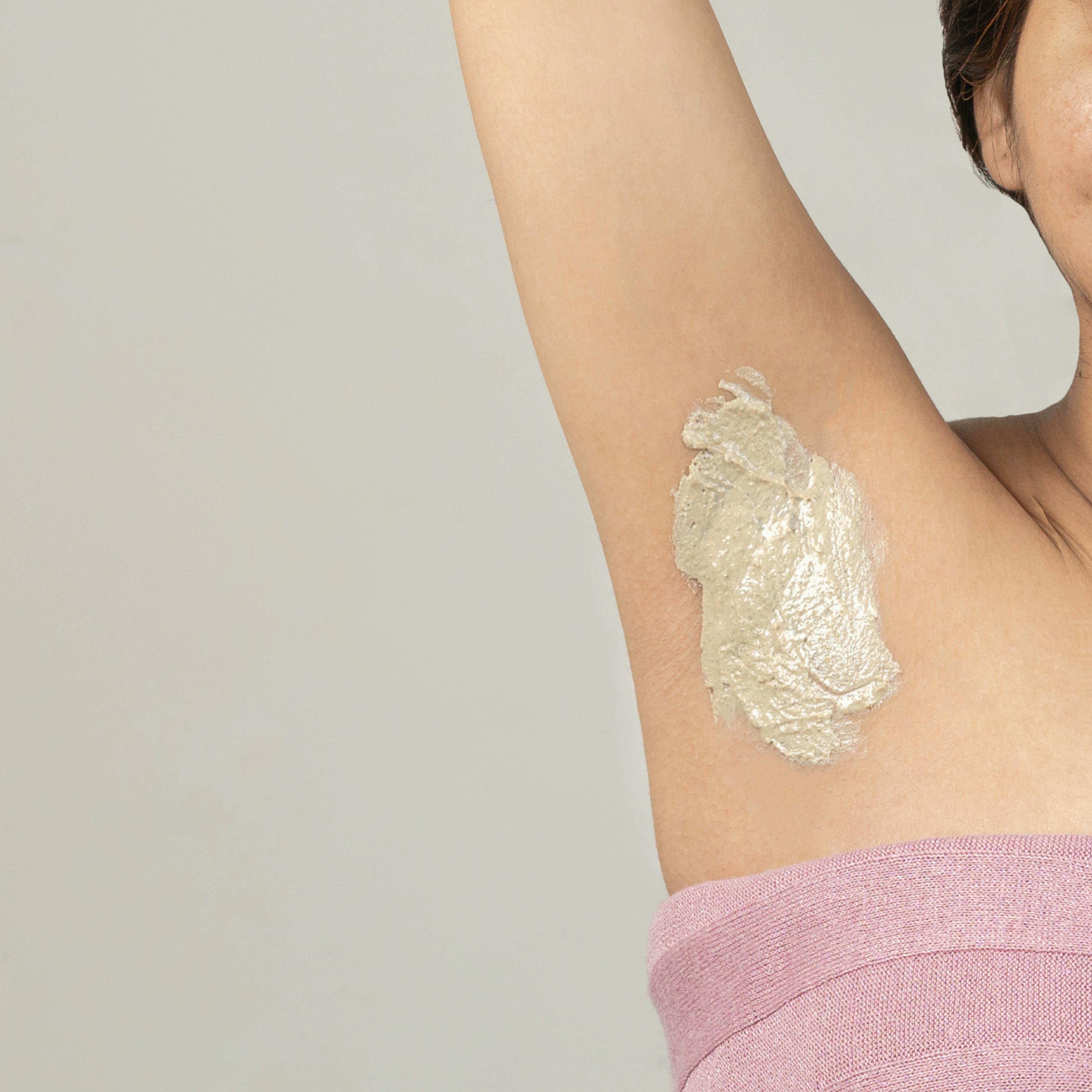 Brightens skin, prevents pigmentation & removes dark, dull zones with daily use.

Exfoliation & detox of dead cells to reveal clear bright skin.

Softens skin instantly & keeps skin elasticity intact with regular use.

Aids in sweat control, anti-microbial action & hence odour control. Keeps you feeling fresh through the day.
I can see a clear difference between before and after. I am so much more comfortable wearing sleeveless tops now. Thanks for a wonderfully effective product.

S. Goswami
In the Making
Fresh UnderArm Ubtan
What Causes UnderArm troubles
Abuse of
✓
Deodorants, anti-perspirants, perfumes, bleaches & alcohol based products
✓
Frequent waxing & shaving that leads to irritated & inflamed skin, causing dark zone development
✓
Tight, synthetic clothes
✓
Negligence in cleansing & exfoliation
Friction caused by clothes & poor cleansing habits often leads to darkening of UnderArm area overtime.
Why is UnderArm Ubtan different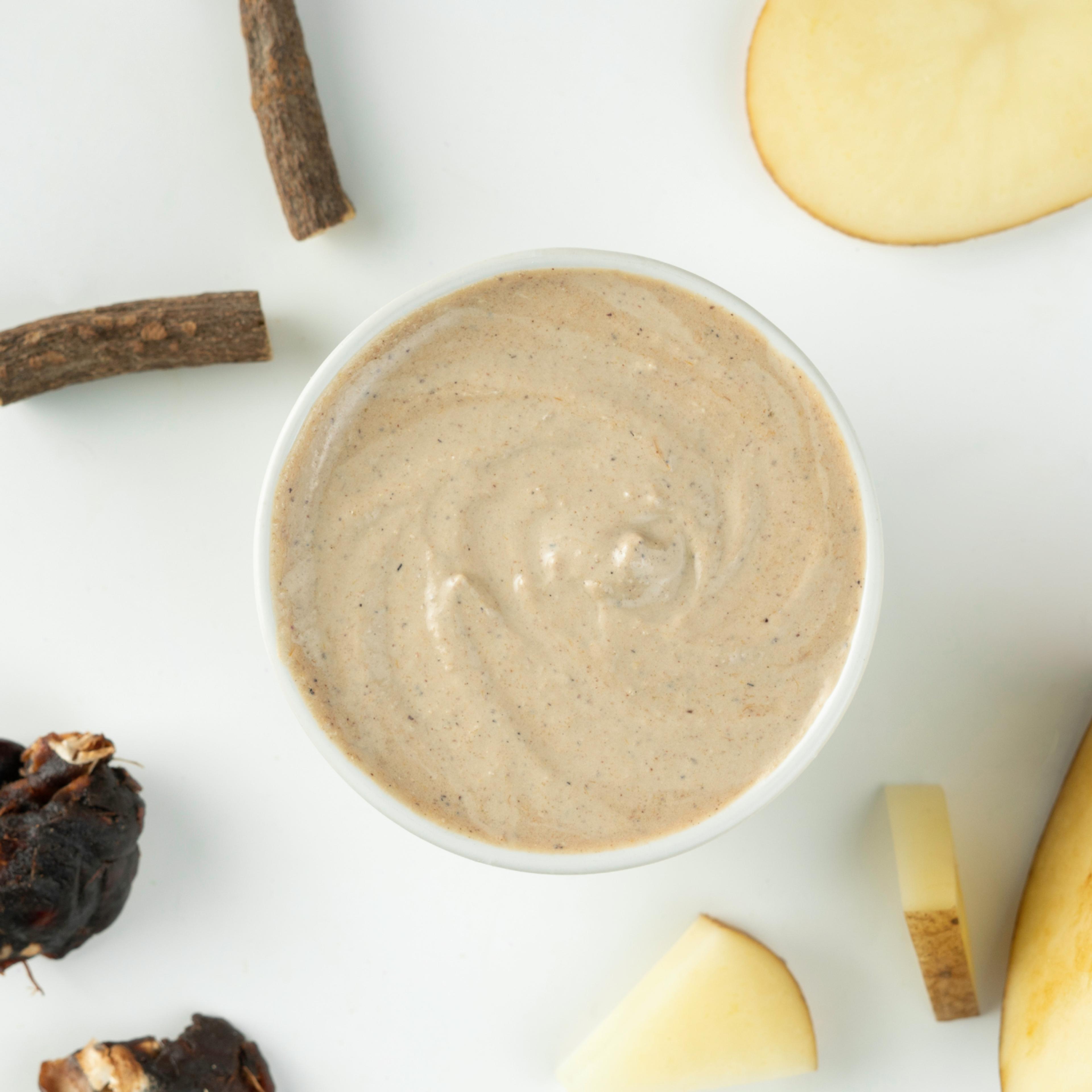 Click to Know More
Completely chemical, preservative, alcohol & glycerin free, unlike whitening deodorants & creams in the market.
After application, does not dry out skin like body washes or scrubs do. Keeps skin baby soft & polished.
Does not burn & abrade skin like bleaches do. Gentle yet powerful, safe for long term continued usage.
Soothes skin abused by waxing & shaving, getting rid of pigmentation.
Does not age skin or cause dullness like chemical products. Builds inner skin strength & ability to fight pigmentation, infection & aging.
Usage & Suitability
Take a palmful of Fresh Ubtan and apply generously on underarms. Gently rub in circular motion to mildly cleanse, for 1-2min. Wash off with plain water. No soap required. Can be used as a pack by keeping it until it dries. For brightening, use daily during bath/shower.
Do not use on face or full body - may seem a bit coarse.
For full body, use Bath Ubtans.
For face, use Daily Ubtans, Multani Ubtans or Mura.
Safe for kids above 5 yrs but recommended to start using regularly only after 12 yrs of age.
Safe to use on inner thighs & intimate areas.
More Information
Healthy, Clean & Brighter UnderArm Tips
Avoid excessive use of deodorants, perfumes, bleaches or any other form of chemical treatments/products.
Choose natural deodorants or alum for sweat & odour control.
Cleanse & exfoliate with non-drying products, preferably Ubtans, daily.
Post shave/wax/epilation, immediately use a non-alcoholic astringent, rose water or any FloraJal. Quickly follow it up with any body oil or body malai to prevent inflammation & keratosis..
Choose cotton/silk clothes over synthetic ones. In humid conditions, avoid tight clothing.
Store airtight in refrigerator.
Use within 2 months of Mfg Date.
Explore our other Categories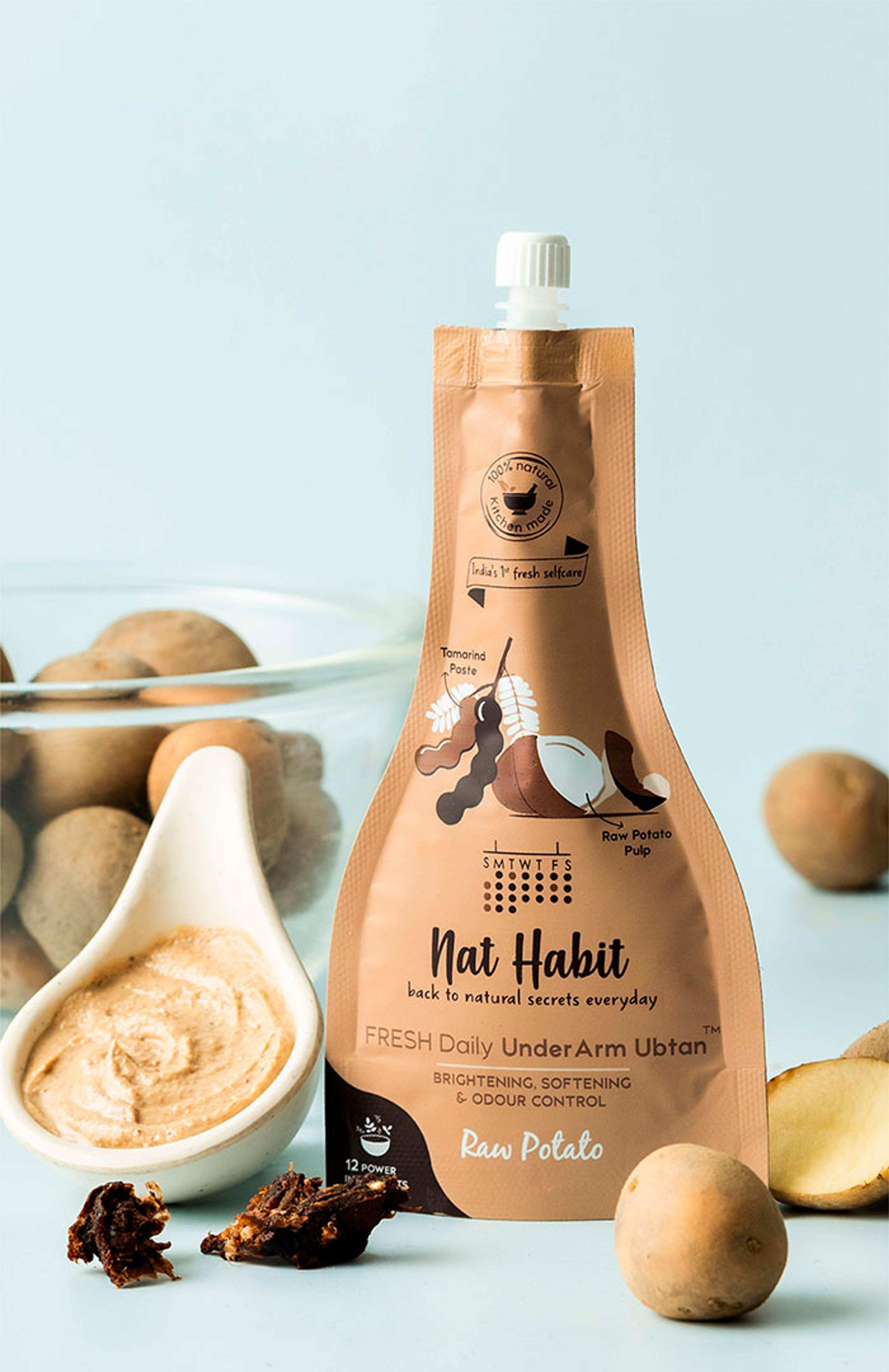 Raw Potato UnderArm Ubtan