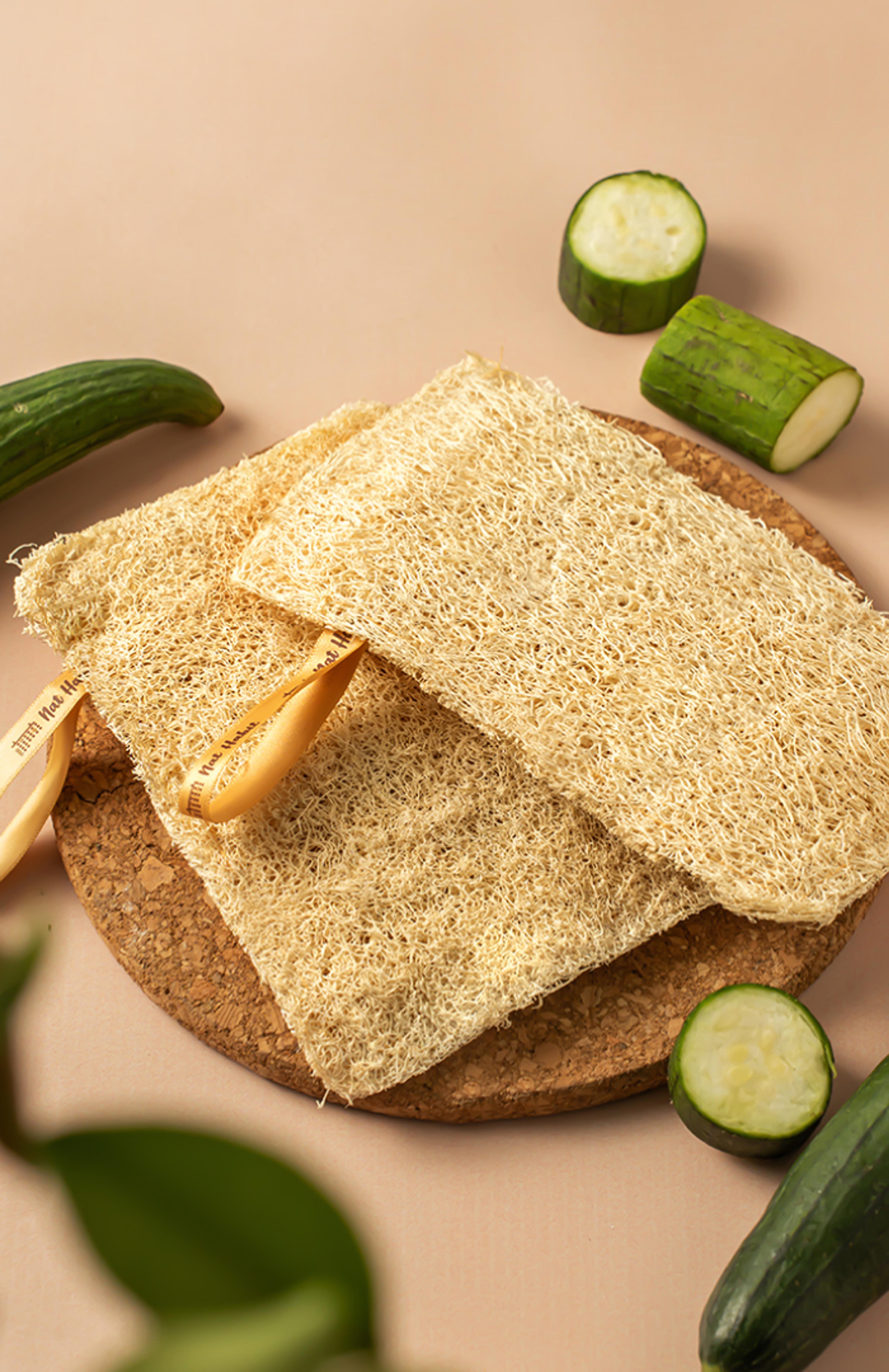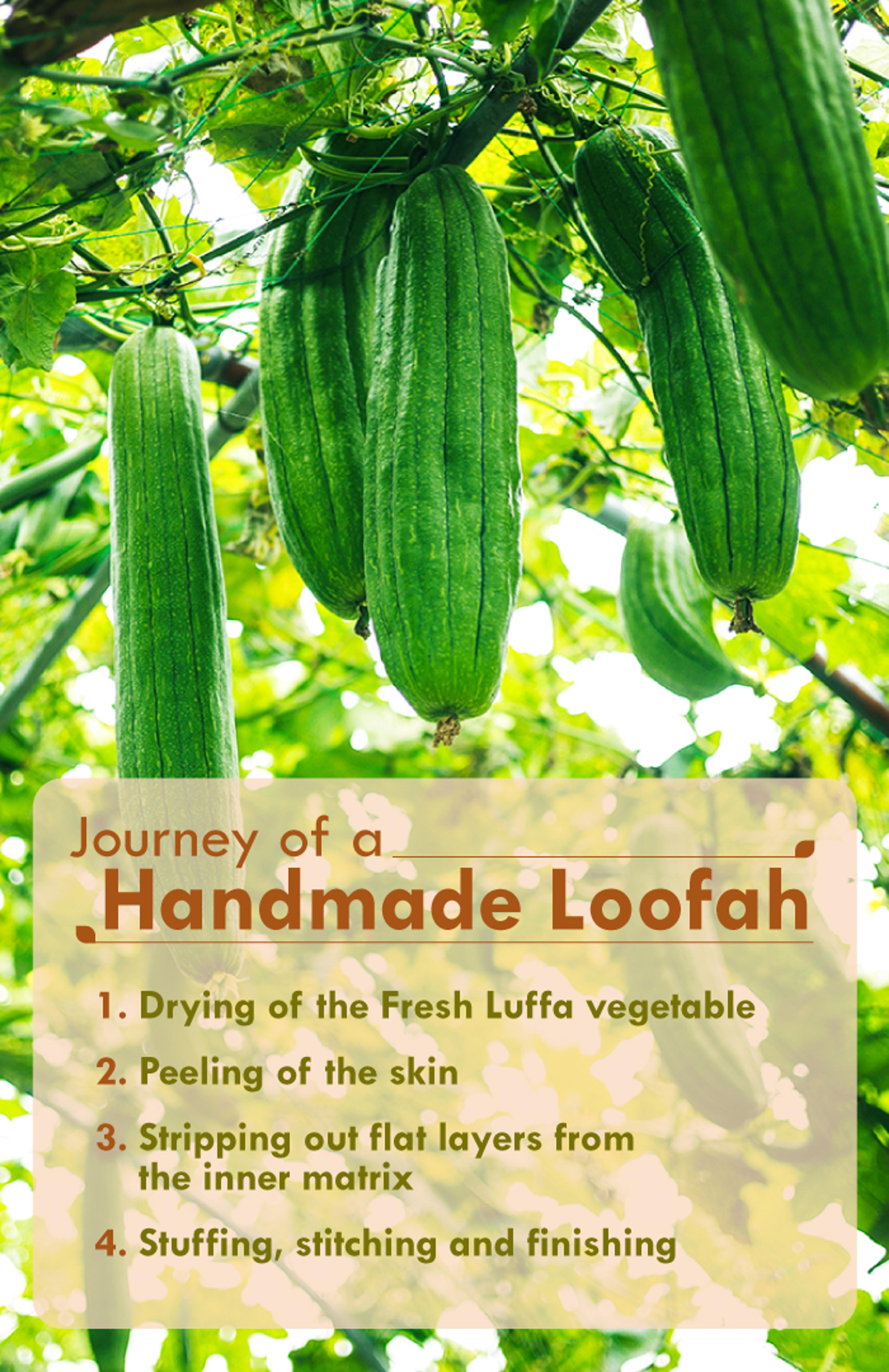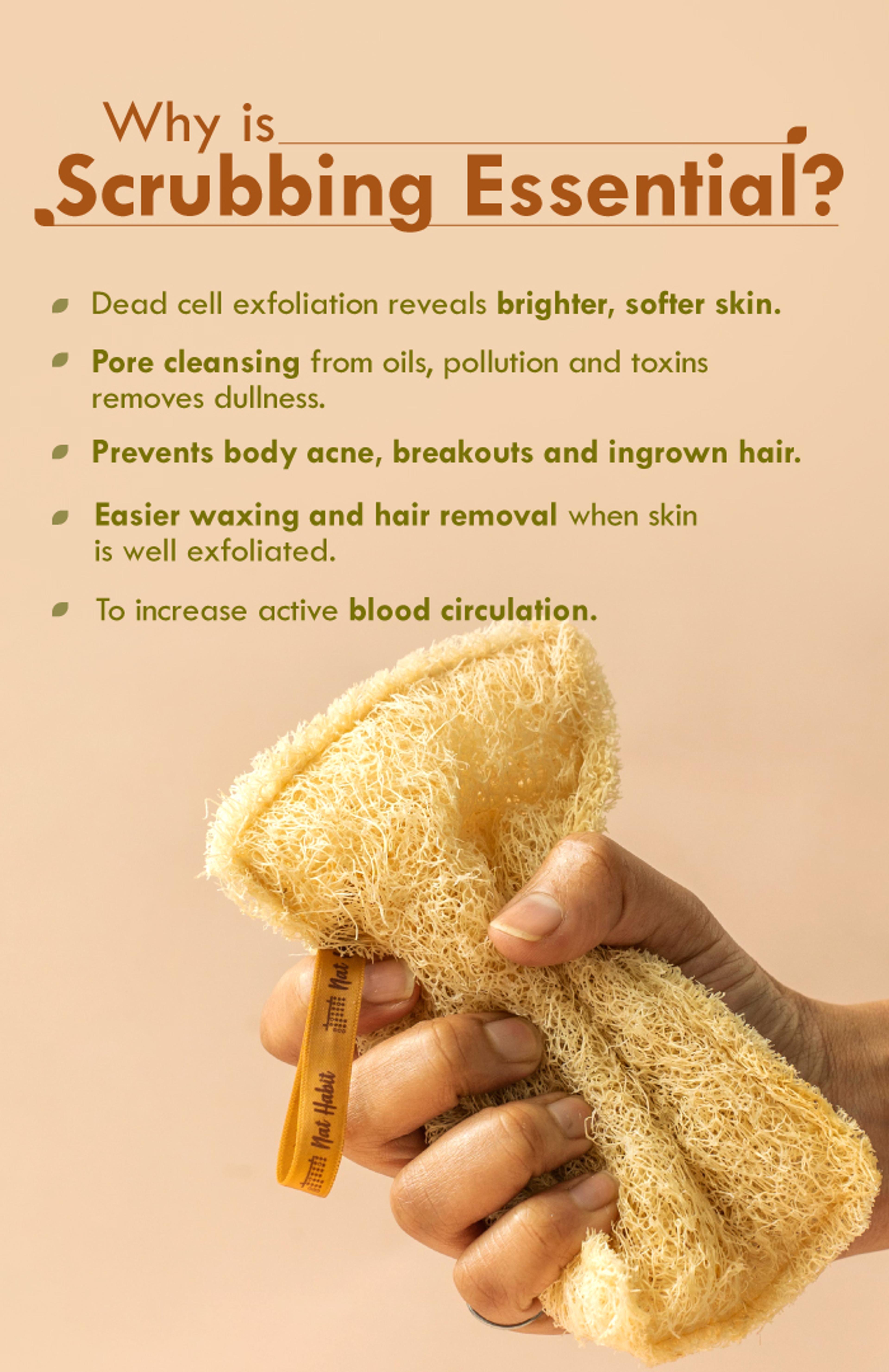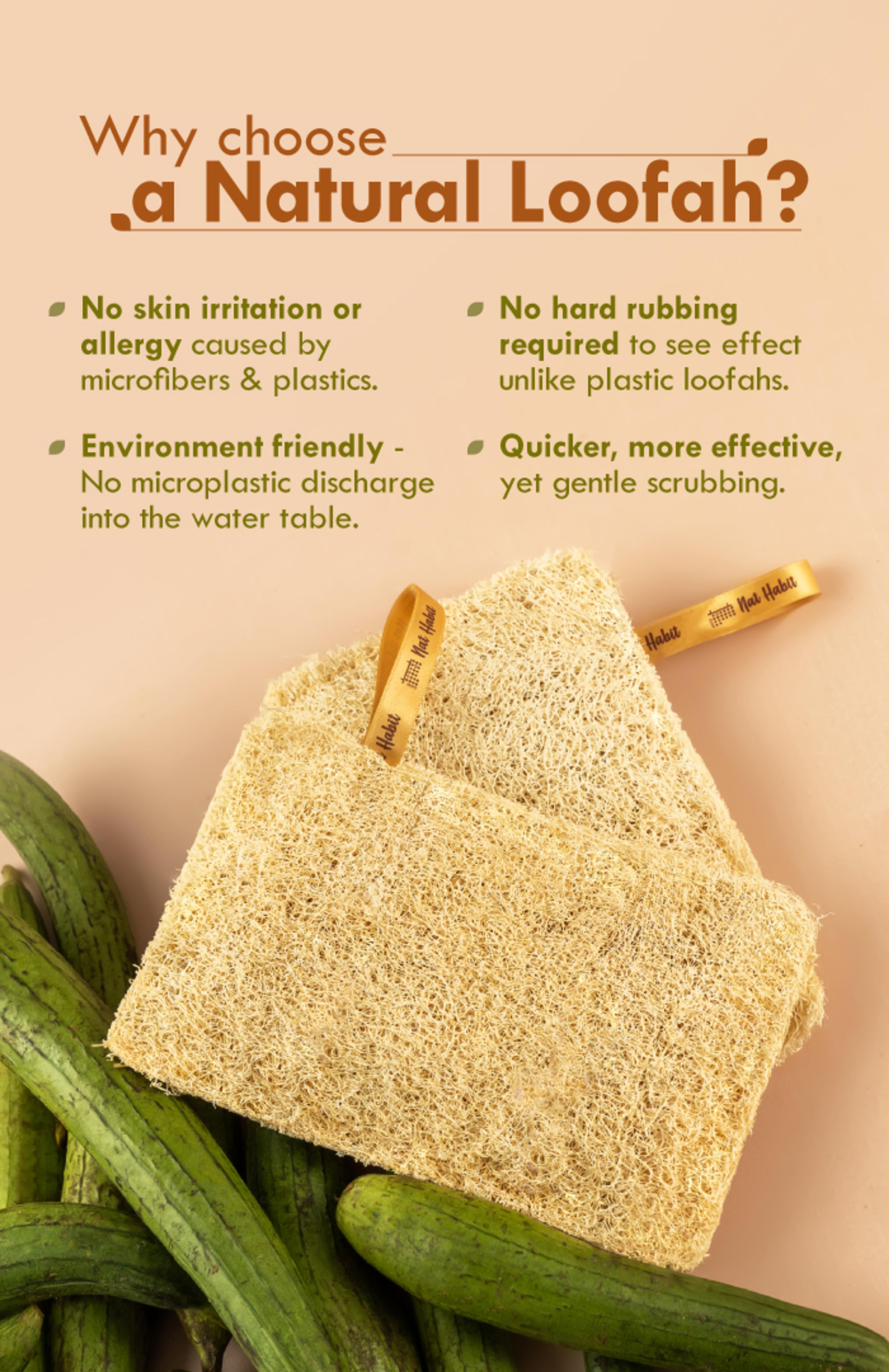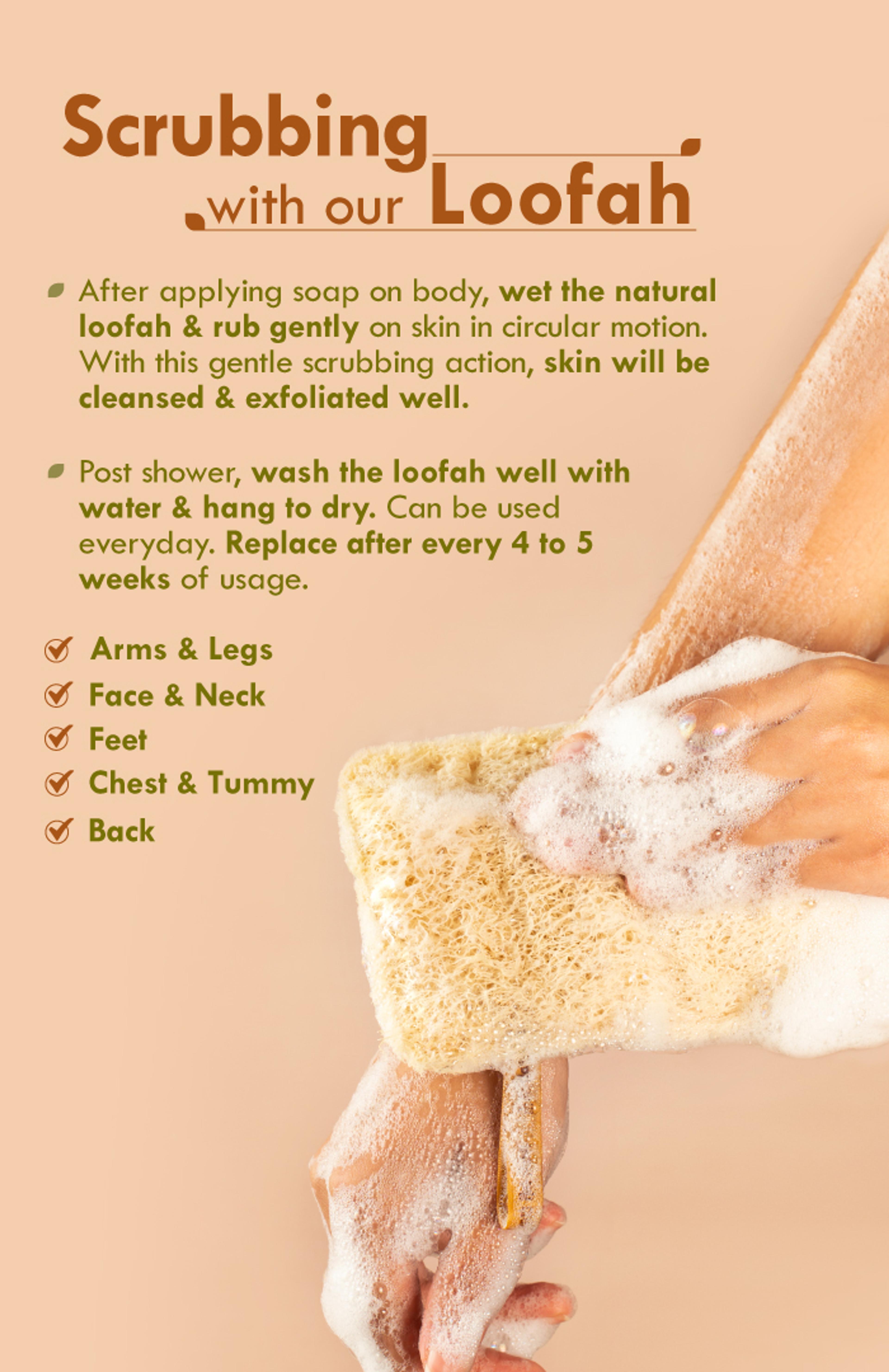 Sun Dried Loofah - Twin Pack
For Soft Scrubbing & Exfoliation
Loofah is created after drying the vegetable 'luffa' or sponge gourd. The outer skin is peeled off and the inner spongy matter is stretched & layered to get a desired shape.
Delivery
Delhi, Bangalore
2-3 Days After Shipment
Pan India
4-5 Days After Shipment
Free shipping above ₹350
Cash on delivery available at ₹20 COD charges
MANUFACTURED AND MARKETED BY
NaturoHabit Private Limited GP-26, Sector 18, Gurugram, Haryana - 122015
NODAL OFFICER DETAIL
Madhuri Pandey madhuri@nathabit.in
MRP
Price shown above is inclusive of taxes
Sun dried natural loofah are great shower scrubbers
✓
Enhanced lather & good exfoliation of dead cells.
✓
Unlike regular loofah, no plastic abrasion on skin.
✓
Gentle yet effective, unlike cloth scrubbers that are not fibrous enough to exfoliate.
Why is
Scrubbing essential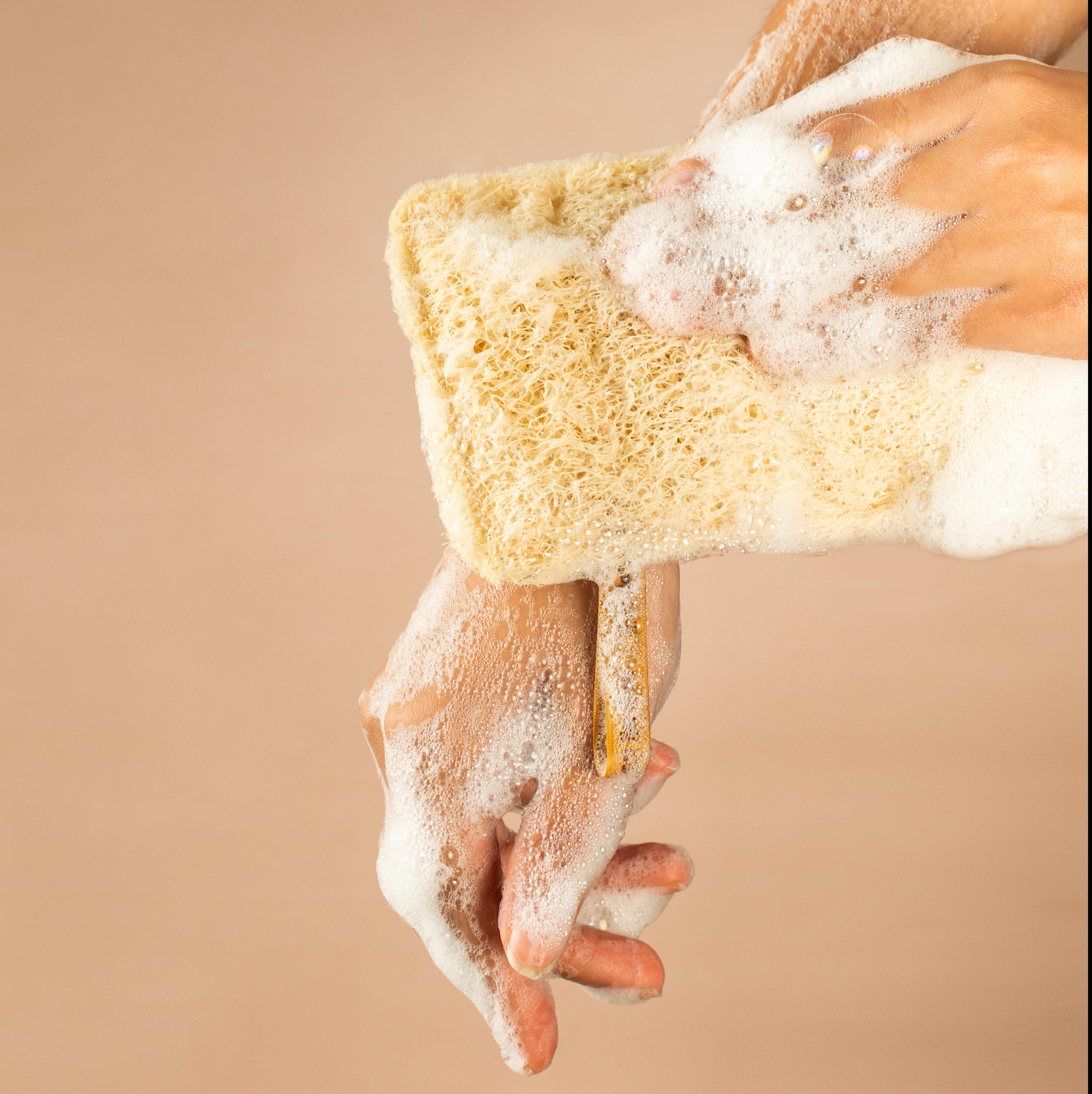 Click to Know More
Dead cell exfoliation reveals brighter, softer skin.
Pore cleansing from oils, pollution & toxins, removes dullness.
Prevents body acne, breakouts and ingrown hair
Prevents body acne, breakouts and ingrown hair.
Easier waxing and hair removal
Easier waxing and hair removal when skin is well exfoliated.
To increase active blood circulation.
A Natural Loofah
✓
No skin irritation or allergy caused by microfibers & plastics.
✓
No hard rubbing required to see effect unlike plastic loofahs.
✓
Environment friendly. No microplastic discharge into the water table.
✓
Quicker, more effective, yet gentle scrubing.
Usage & Storage
After applying soap on body, wet the natural loofah & rub gently on skin in circular motion. With this gentle scrubbing action, skin will be cleansed & exfoliated well.
Do NOT use with Bath Ubtans. Use only with Soap. Bath Ubtans are self cleansing & exfoliating.
Replace after every 4 to 5 weeks of usage.
Can be used on: Arms & legs, face & neck, feet, back, chest & tummy.
Explore our other Categories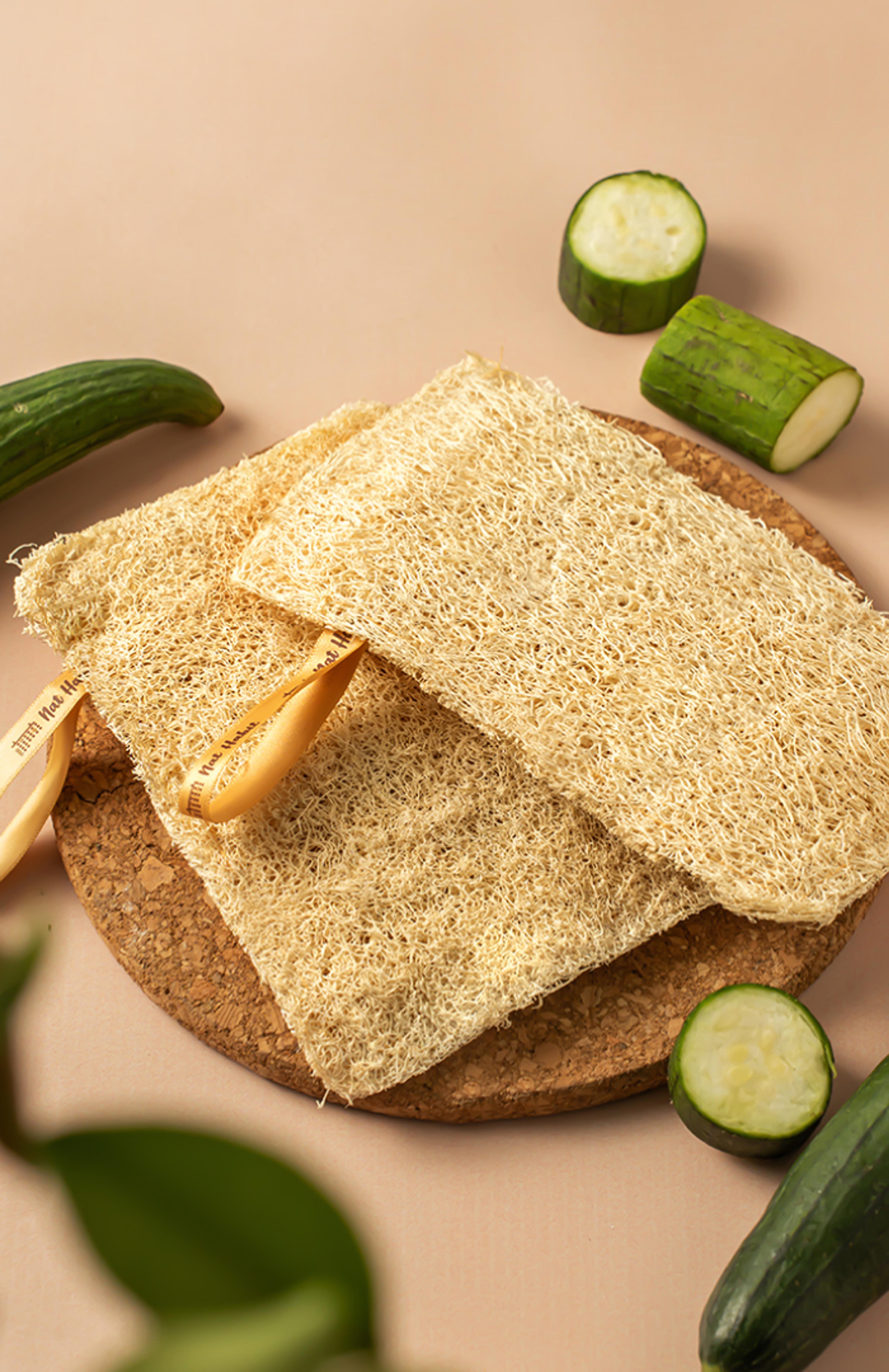 Sun Dried Loofah - Twin Pack