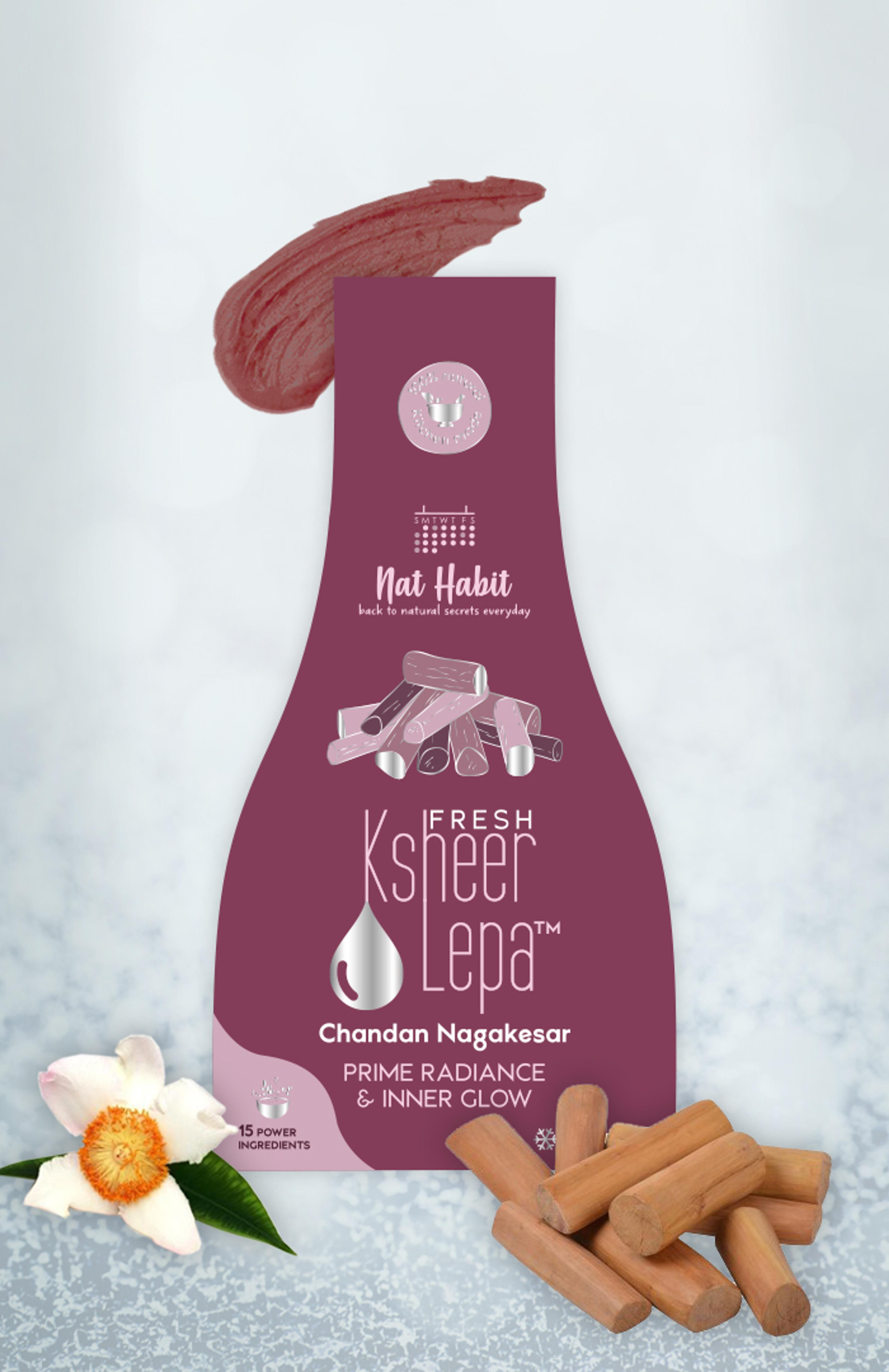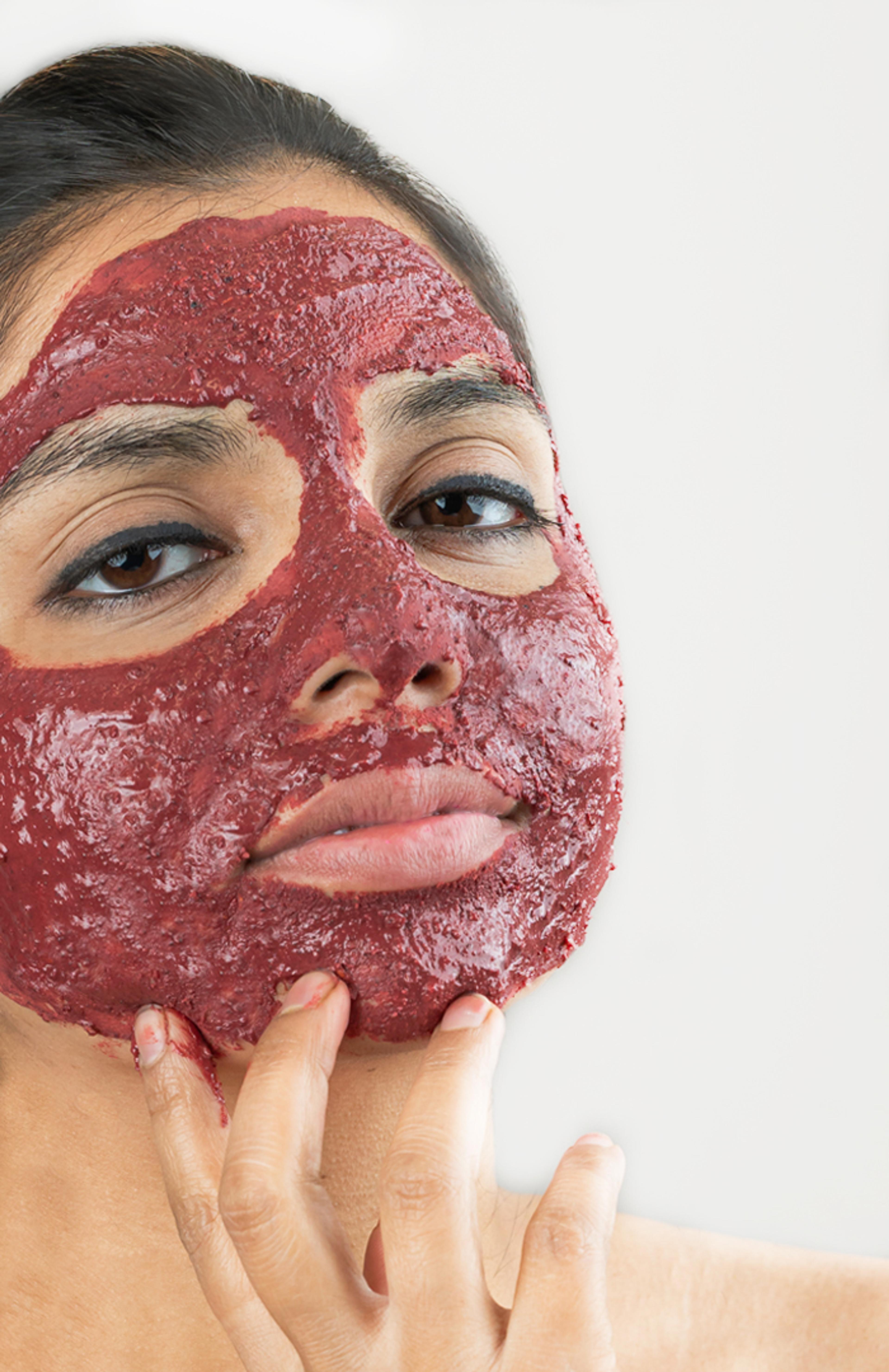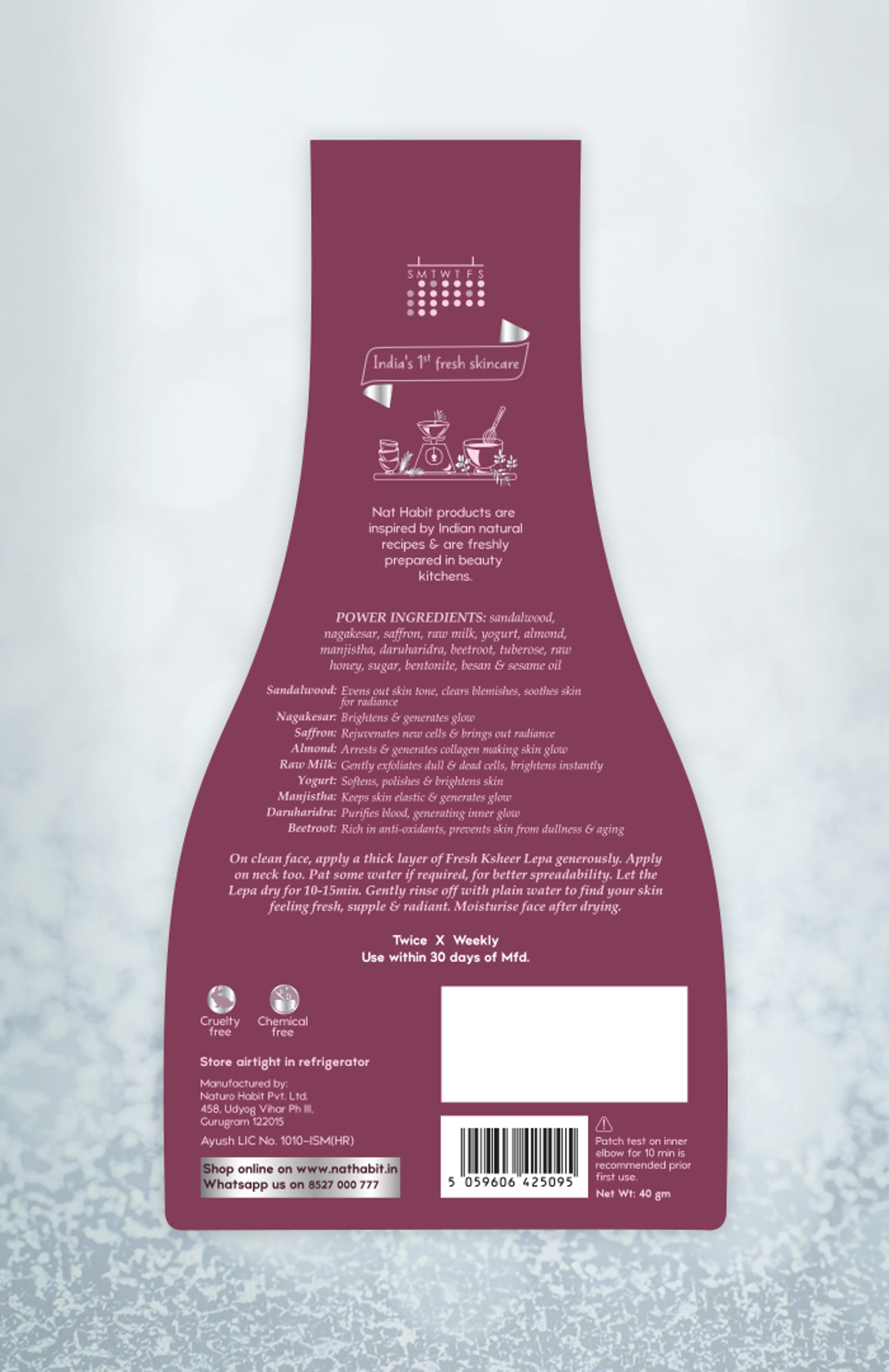 Fresh Chandan Nagakesar Lepa
Prime Radiance & Inner Glow
Luxurious Ksheer Lepa packed with 15 power ingredients like raw milk, yogurt, herbs, sandalwood, & flowers to brighten skin & generate glowing radiance.
Delivery
Delhi, Bangalore
2-3 Days After Shipment
Pan India
4-5 Days After Shipment
Free shipping above ₹350
Cash on delivery available at ₹20 COD charges
MANUFACTURED AND MARKETED BY
NaturoHabit Private Limited GP-26, Sector 18, Gurugram, Haryana - 122015
NODAL OFFICER DETAIL
Madhuri Pandey madhuri@nathabit.in
MRP
Price shown above is inclusive of taxes
Pure & FRESH masking!
✓
Made of fresh yogurt & raw milk for soft, extremely supple & young skin
✓
Contains all natural ingredients like spices, dals & honey
✓
ZERO chemicals & preservatives
Active Ingredients
Fresh & whole picks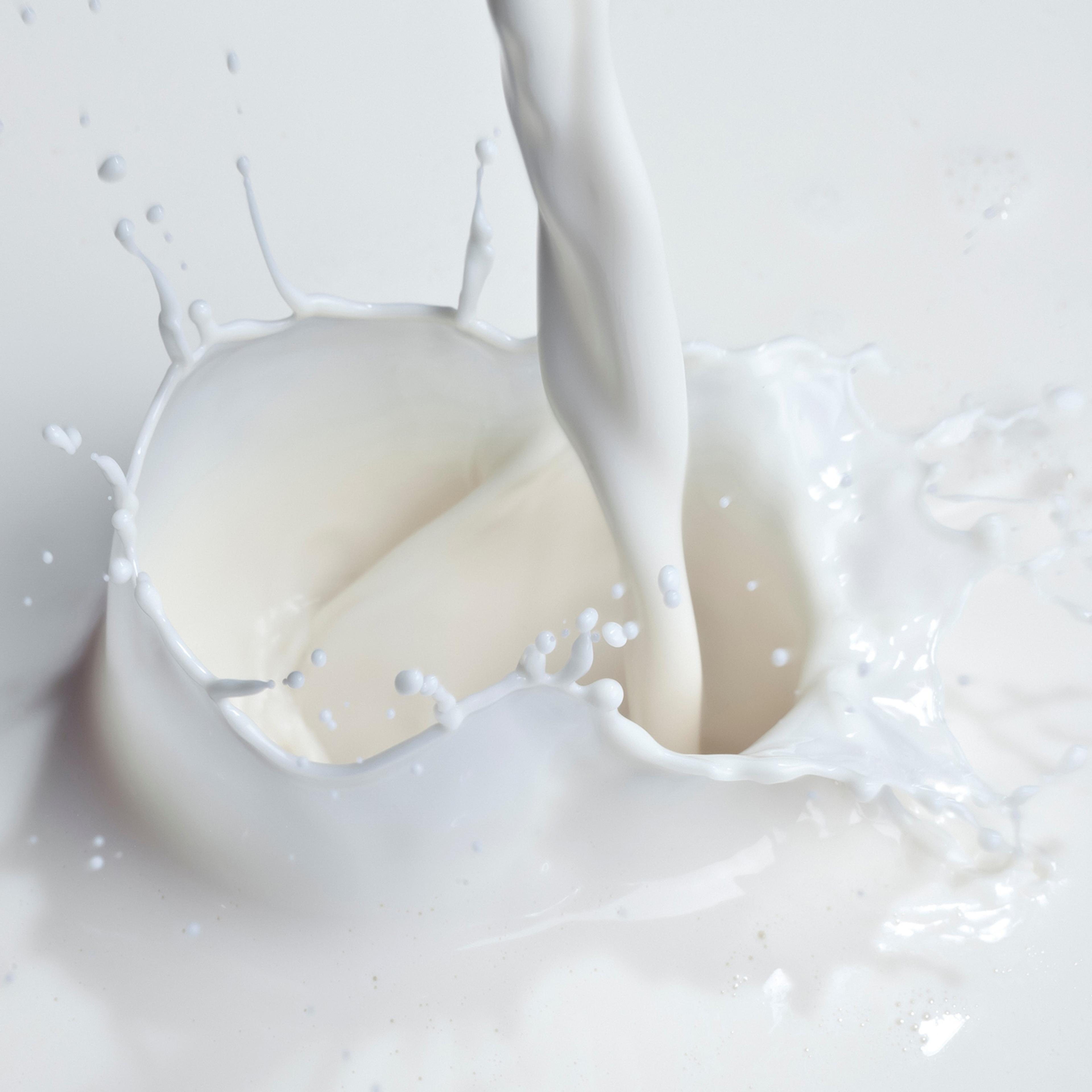 Ksheer (Raw Milk)
Rich in beta casein, vit- A, D & E & micro nutrients, deeply nourishes & moisturises skin, rendering anti-aging radiance.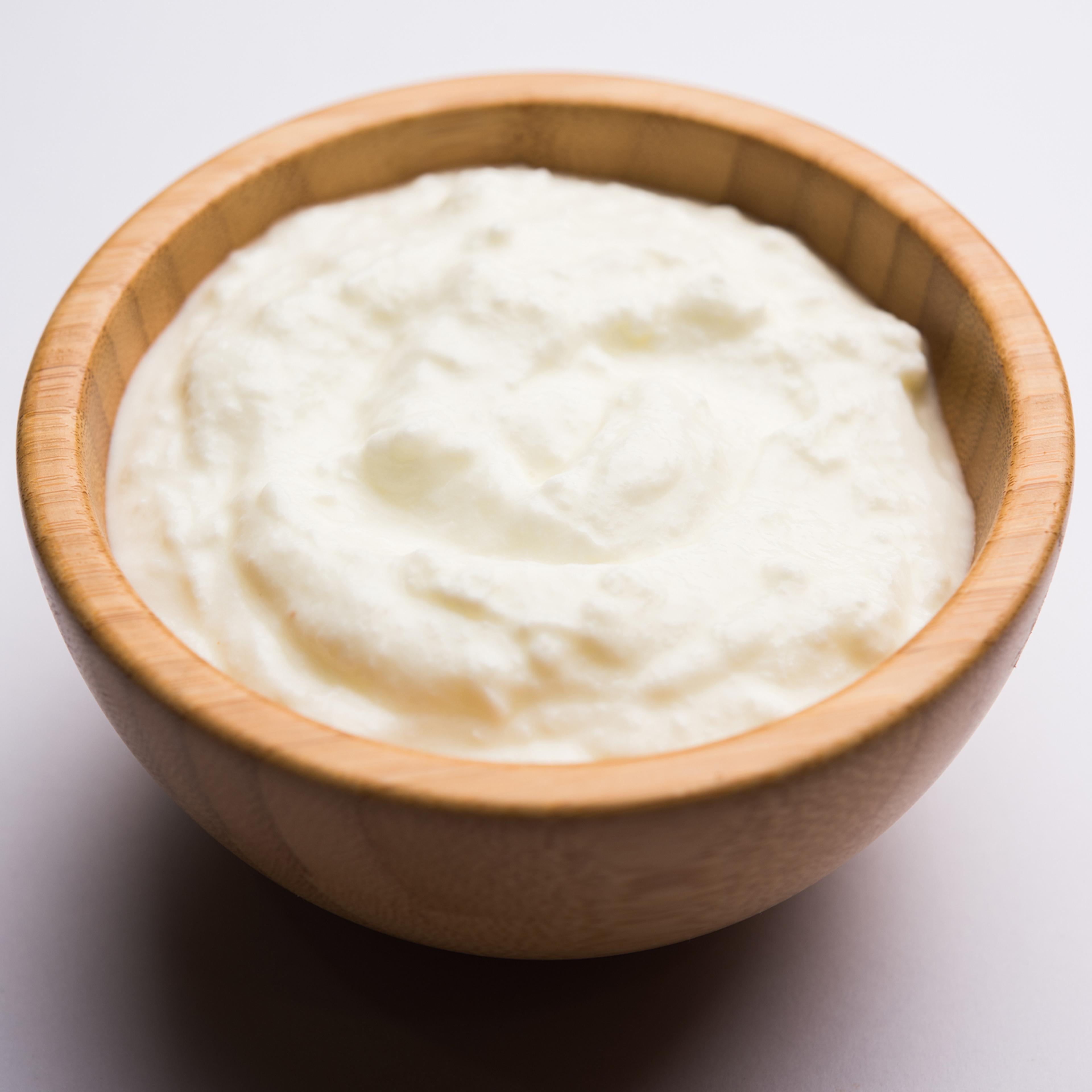 Yogurt
Rich in proteins & fats moisturises derma, enhances skin elasticity & promotes even-skin tone.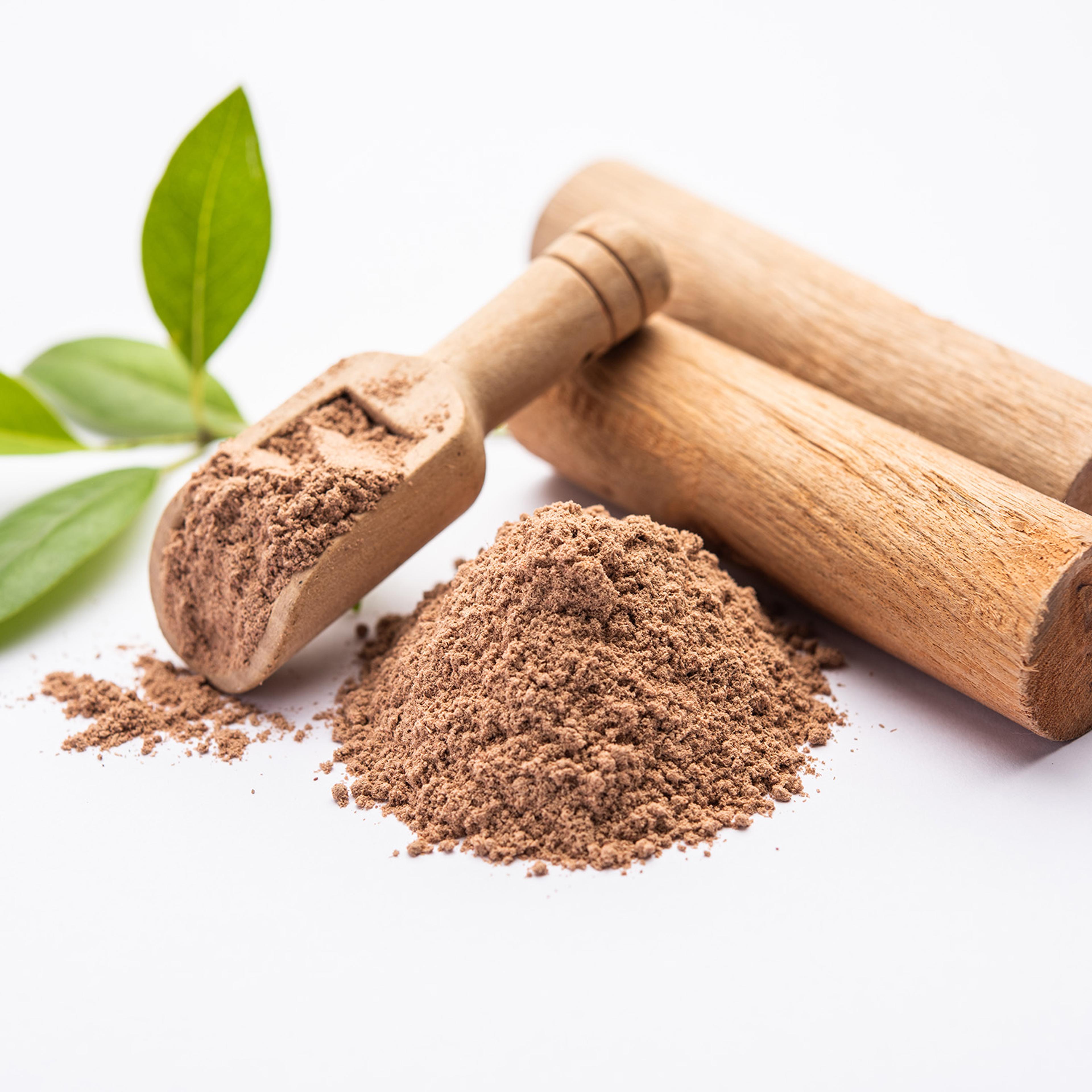 Sandalwood
Active in alpha-santalol inhibits melanin, reducing scarring & tanning. Also, soothes & calms skin.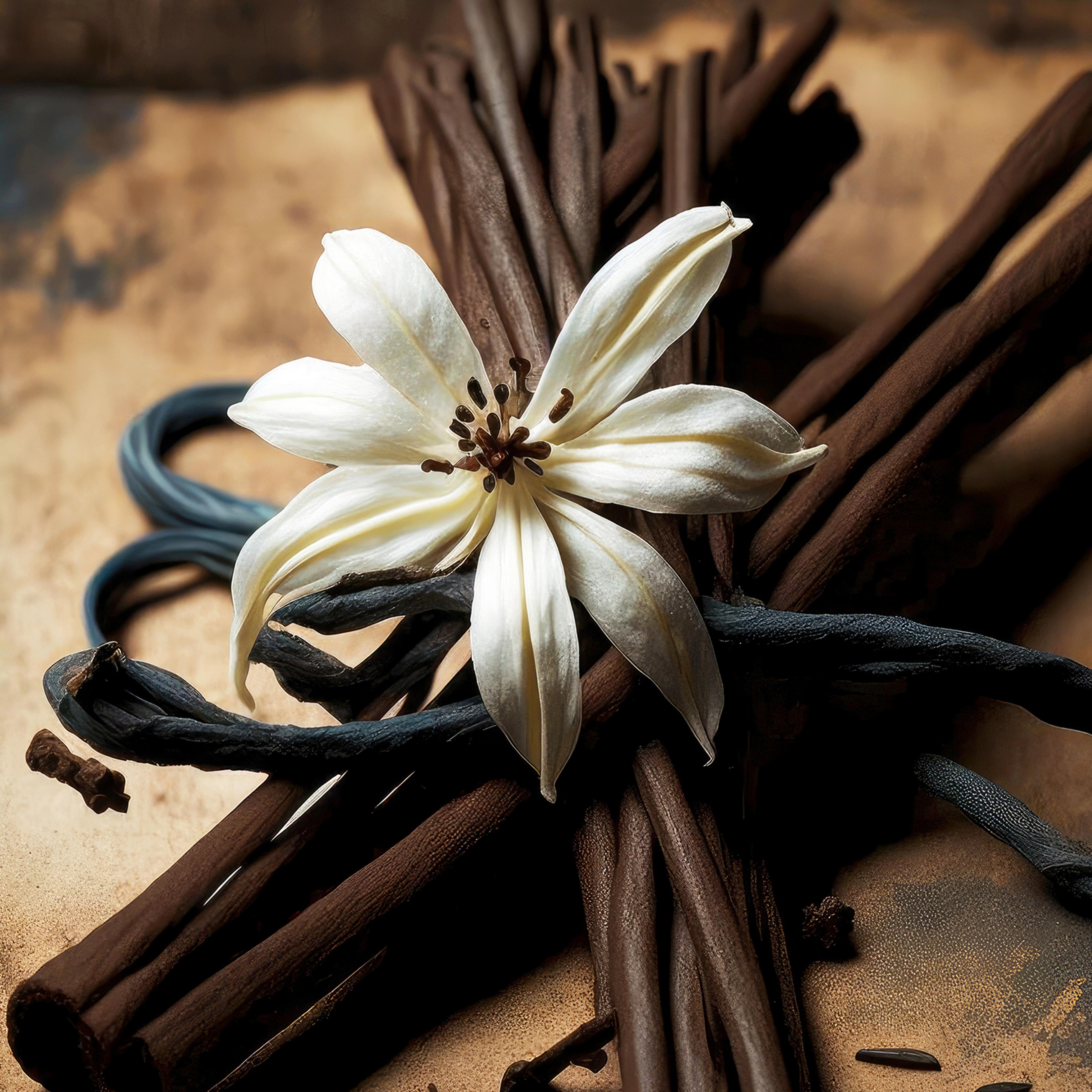 Nagakesar
Enhances radiance with deep dermal clarification & purification.
Full Ingredient List: sandalwood, nagakesar, saffron, raw milk, yogurt, almond, manjistha, daruharidra, beetroot, tuberose, raw honey, sugar, salt, bentonite, besan & sesame oil.
Key Benefits
Regular usage helps with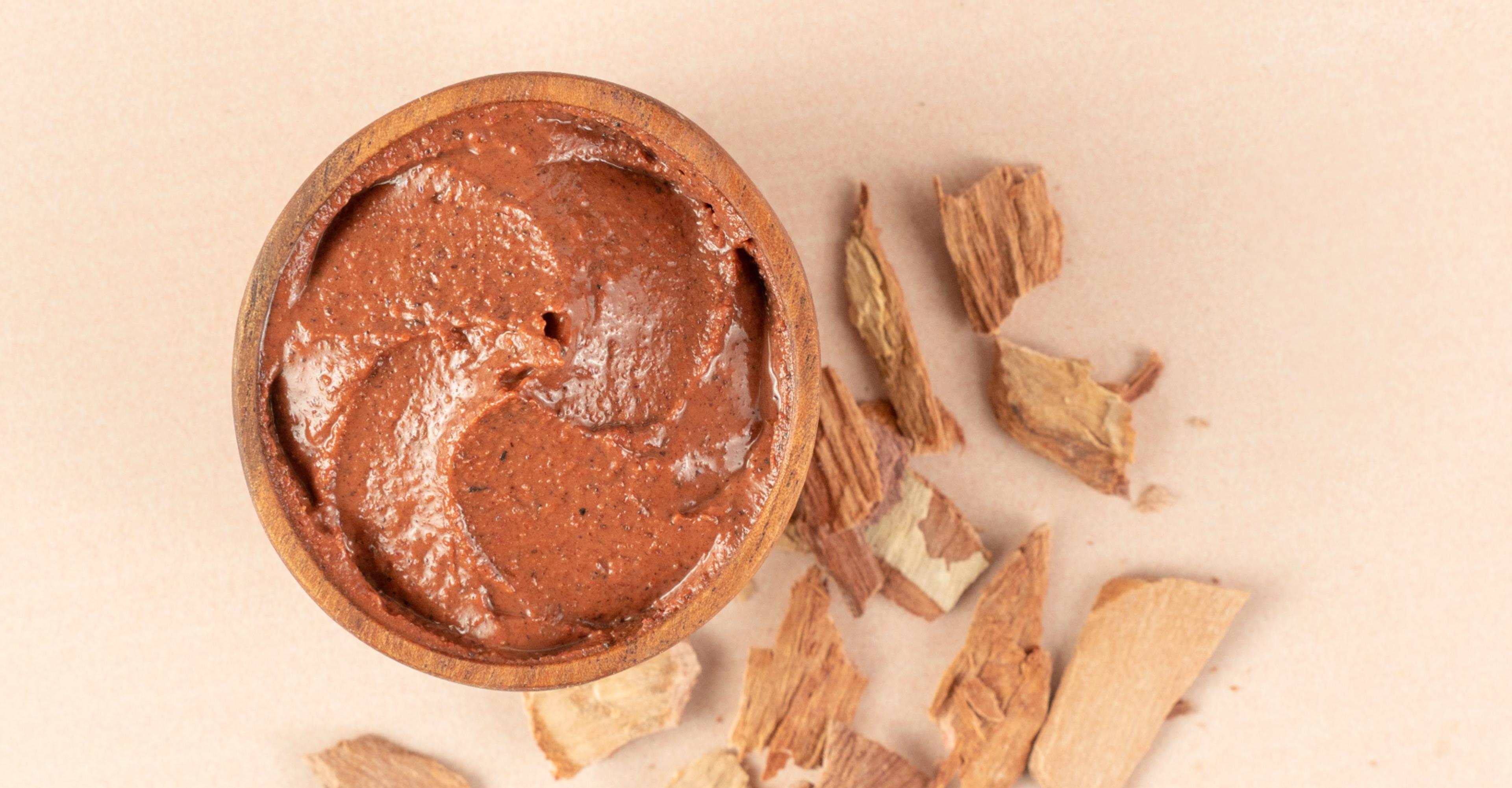 Softens skin making it baby-like.

Extremely potent for radiance & glow.

Clears skin of patchiness & marks, evens skin tone.

Brightens skin removing dullness.

Deeply nourishes & prevents aging.

Tightens pores.
Lepa vs Face Packs/ Sheet Masks
Chemicals & Preservatives
100% Fresh & Chemical Free
Contain chemicals & preservatives.
10X longer suppleness post wash due to raw milk & oils.
Others are drying due to clay & chemicals.
More nutritious with ayurvedic herbs, flowers, fruits, spices & dals.
Others have very less nutrition. More than 80% is clay, cream or water.
Made with raw milk & fresh fruits/ flowers.
Others add small amount of extracts.
Long lasting nutrition to fight ageing, UV & other damage.
No special benefit. In some cases damage due to chemicals.
Usage & Storage
On clean face, apply a THICK layer of Fresh Ksheer Lepa generously. Apply on neck too. Pat some water if required, for better spreadability. Let the Lepa dry for 10-15min. Gently rinse or towel wipe with plain/lukewarm water. You'll find your skin feeling fresh, supple & nurtured. Moisturise face after drying. Recommended to use twice weekly for soft, nourished & radiant skin.
A few skin types may feel a little tingling or burning sensation; it's just your skin getting used to the spices that help soften & clear skin. After a few uses, you'll not experience the sensation.
For all seasons. In winter conditions, keep for slightly less time & follow up with Mukhalaya oiling or malai.
For all: Oily, normal, combination & dry skin.
Recommended on neck/face prior to first use.
Safe during pregnancy & lactation
Safe for kids above 5yrs but recommended to start using regularly only after 12yrs of age.
Store airtight in refrigerator.
Use within 2 months of Mfg Date
Lepa vs Ubtan
Excellent face pack cleansers for glowing skin
Recommended to use twice a week only
Recommended for daily use
Can only be used as nutritious facepacks
Can be used as a light facepack or scrubs as well
Cures specific skin conditions & is for specific needs
Kept for longer time than Ubtans
Kept for shorter time than Lepa
Explore our other Categories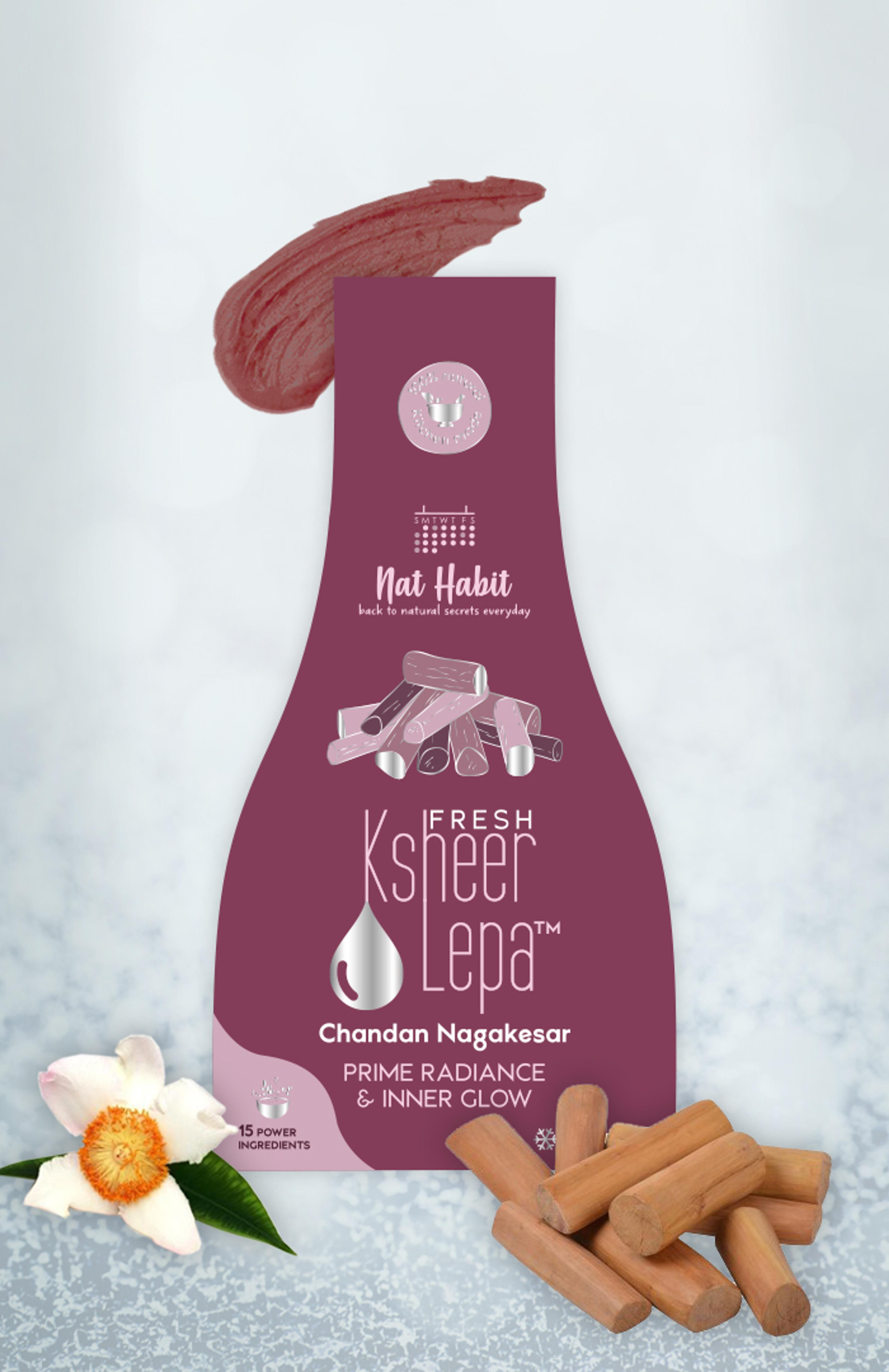 Fresh Chandan Nagakesar Lepa