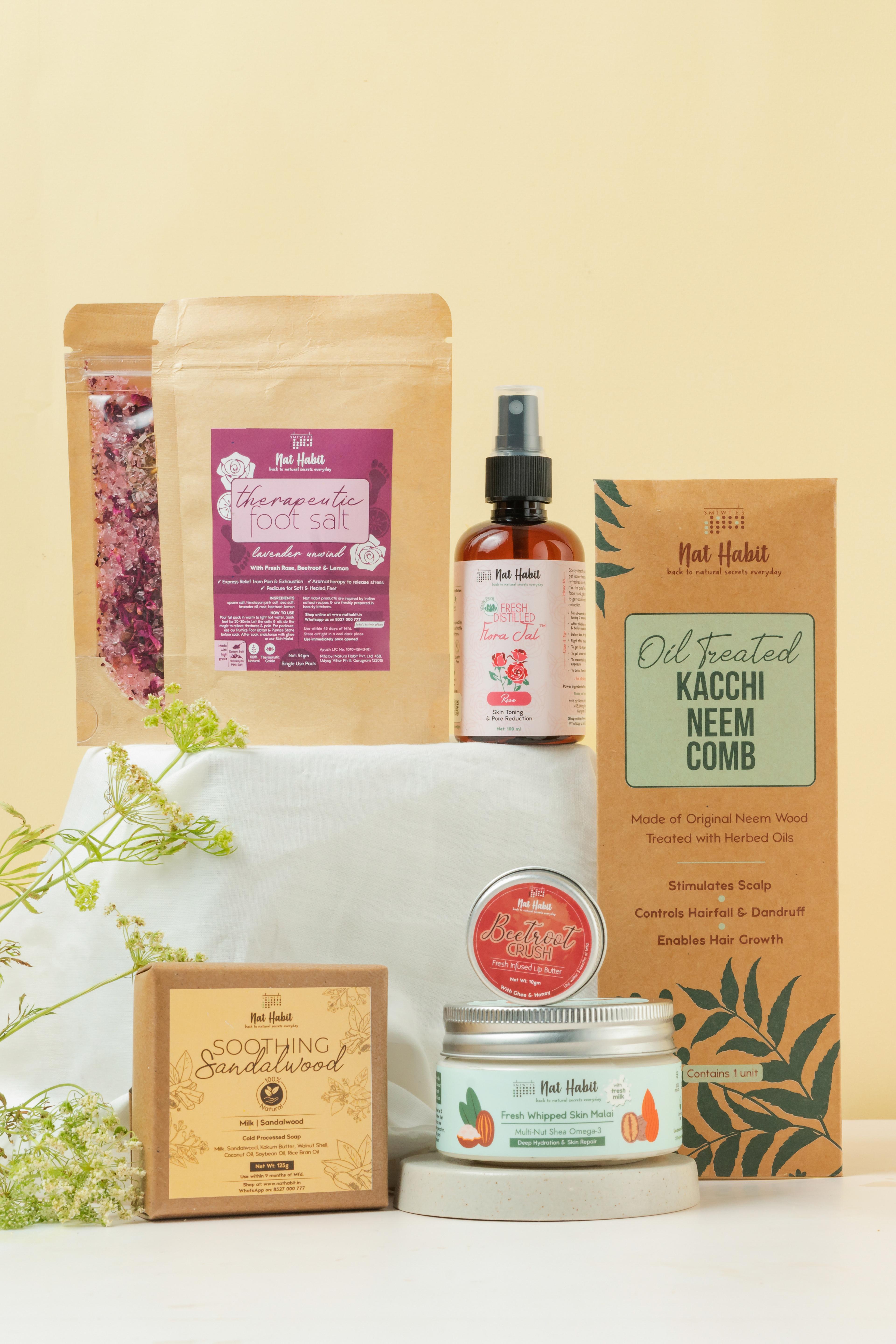 The Ultimate Saviour Gift Set
Always There For You
Special curated gift set for your loved ones
Delivery
Delhi, Bangalore
2-3 Days After Shipment
Pan India
4-5 Days After Shipment
Free shipping above ₹350
Cash on delivery available at ₹20 COD charges
MANUFACTURED AND MARKETED BY
NaturoHabit Private Limited GP-26, Sector 18, Gurugram, Haryana - 122015
NODAL OFFICER DETAIL
Madhuri Pandey madhuri@nathabit.in
MRP
Price shown above is inclusive of taxes
What's Inside
1 x Oil Treated Wide Tooth Kacchi Neem Comb - 1 unit

1 x Pure Steam Distilled Gulab Jal - 100ml

1 x Soothing Sandalwood Handmade Soap - 125gm

1 x Fresh Whipped Multi-Nut Omega-3 Skin Malai (Body Butter) - 120ml

1 x Fresh Infused Beetroot Crush Lip Butter (With Ghee & Raw Honey) - 10gm

1 x Therapeutic Lavender Unwind Foot Salts - 2 packs of 54gm each
About the Products
Cold Processed Natural Soaps
Treated with oils & herbs for maximised scalp stimulation. Made of young neem wood, these combs deliver nutrition of neem & herbs to scalp, with every stroke of combing. The stimulation & nutrients delivered by neem combs promotes hair growth, prevents hairfall, treats dandruff & alleviates itchiness. The wood also inhibits cuticle damage typically caused by plastic or fibre combs & brushes. Once a neem comb user, you'll not want to go back to anything else!
You can set an appropriate gift message at checkout
No invoice will be included in the package (opt out option given at checkout)
Extra Gift wrapping & boxing is not available currently. All gift orders are packed in signature NatHabit packaging.
Store in cool, dark place, away from direct sunlight.
Explore our other Categories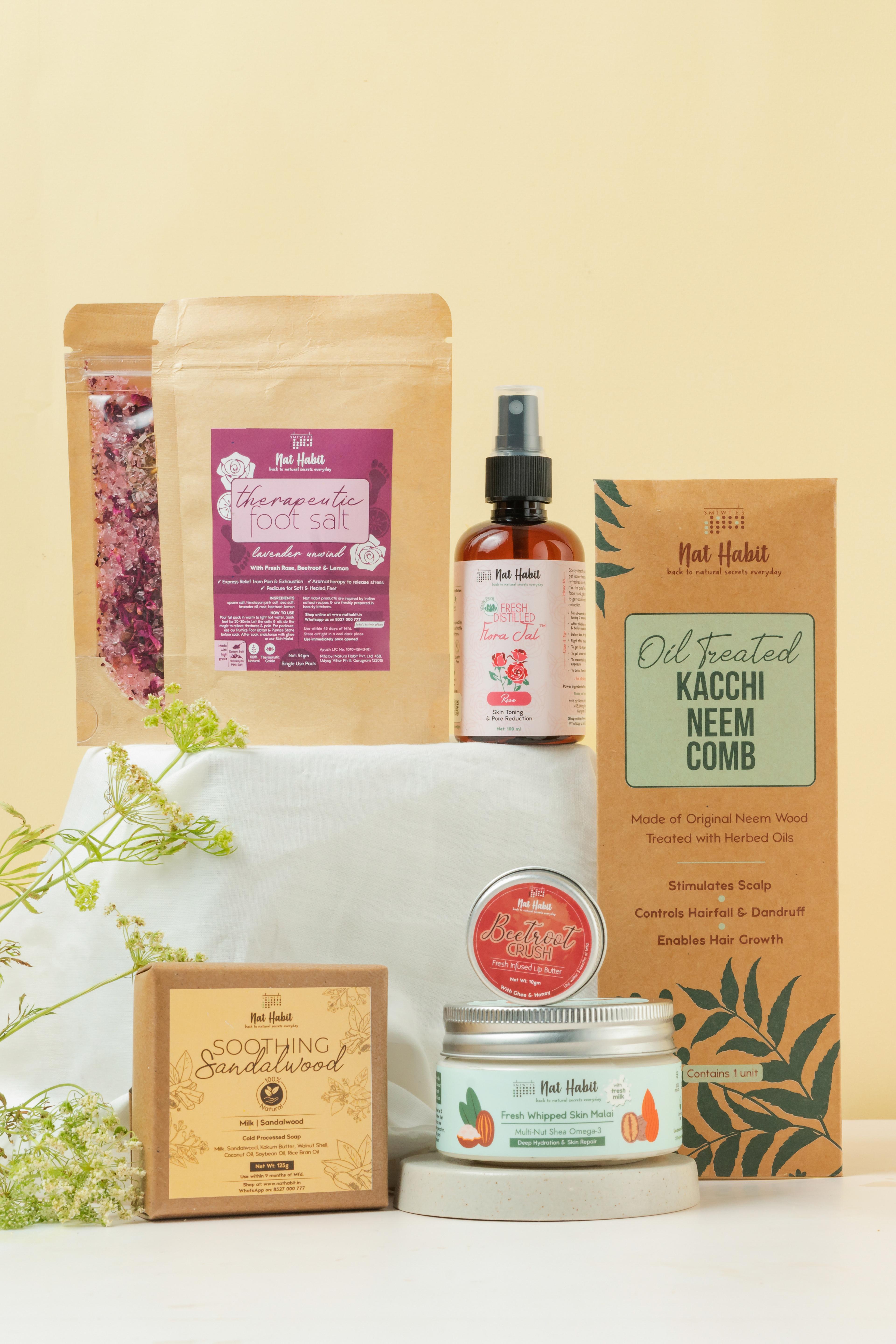 The Ultimate Saviour Gift Set